Authorities have tracked down a New Jersey man who was wanted in connection with a weekend knife attack in Newark, N.J., that left three dead, including two children, CBS News reports.
Officials confirmed late Sunday night that they had found and were questioning Jeremy Arrington, 26, who had been identified as a "person of interest" in the Saturday-afternoon attack that also left another three people injured.
No possible motive for the attack has been announced.
According to the report, Arrington has not been charged in the stabbings but was already wanted on charges of sexual assault and aggravated assault in an unrelated incident in early October.
Prosecutors also identified two of the three people who were killed. Aerial Little Whitehurst, 8, and Al-Jahon Whitehurst, 11, both died at the hospital shortly after the attack. A spokesman for Essex County, N.J., confirmed that the two children were related but did not comment further. A 23-year-old woman was also killed, authorities said.
The three injured—a 29-year-old woman, a 13-year-old boy and a 13-year-old girl—were still hospitalized in critical but stable condition.
G/O Media may get a commission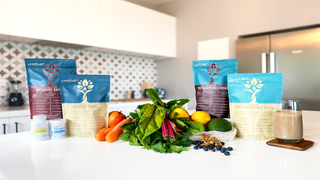 Newark Mayor Ras Baraka called the attack "one of the most tragic and savage" he's ever seen. Police offered a $20,000 reward for information leading to an arrest, CBS notes.
Read more at CBS News.