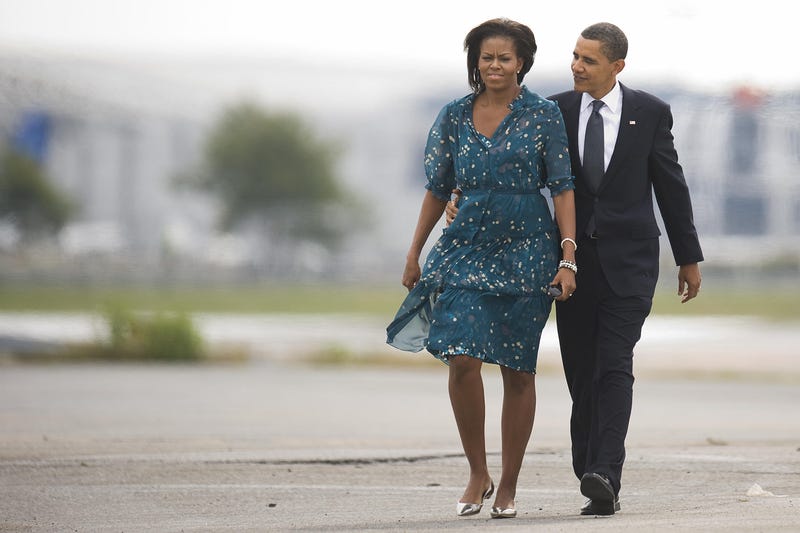 US President Barack Obama and First Lady Michelle Obama walk to Air Force One at JFK International Airport in New York, NY, September 24, 2009.
Michelle and Barack will be hosting their first G20 bash in Pittsburgh today and tomorrow. Michelle who will be entertaining the spouses of the 20 world leaders that are poised to take on climate change, nuclear nonproliferation and the financial crisis, began the parade of outfits with a turquoise dress and chrome pumps.
Captions?
—DAYO OLOPADE
Covers the White House and Washington for The Root. Follow her on Twitter.