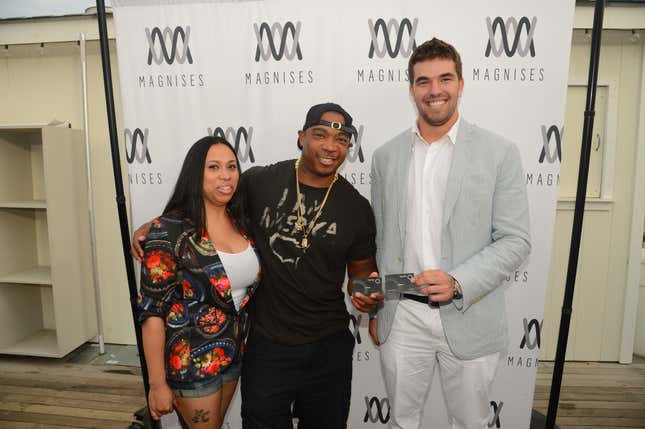 The constantly-changing news cycle has a way of making us forget people and events when the next headline drops. If you've banished the name Billy McFarland from memory, we can't blame you.
Kelly Rowland and Marsai Martin On Their New Film "Fantasy Football"
But if you were one of the unlucky ones who bought a ticket to 2017's original, ill-fated Fyre Festival or one of the Bahamian workers he hired who never got paid, odds are you remember exactly who Billy McFarland is, and you're still mad at that dude. Well, get ready to be mad all over again: McFarland is back and bringing the second iteration of his island catastrophe with him.
In an August 21 Instagram video, McFarland had the nerve to announce the pre-sale of Fyre Festival 2 tickets – in a bathrobe!
"It has been the absolute wildest journey to get here, and it really all started during a seven-month stint in solitary confinement," he said. "I wrote out this 50-page plan of how it would take this overall interest and demand in Fyre and how it would take my ability to bring people from around the world together to make the impossible happen."Although he didn't name a single act or guest who might be crazy enough to sign on to appear at his Fyre sequel, the initial release of 100 tickets, which went on sale for $499, have already sold out—and we really wanna know who the hell those people are. Future releases are set to cost up to $7,999. Huh? This dude doesn't exactly have the best track record with producing concerts.
And of course, the internet let him have it. "How are you not embarrassed to show your face?" asked one commenter. "He wrote the plan with his own feces lol," said another.
I can't decide if I should be mad or in awe of McFarland for having the nerve to try to recreate the same scam that got him sentenced to six years in prison in October 2018. Maybe he's really doing it all for a new Netflix doc?
The original Fyre Fest, billed as an upscale Coachella in the Bahamas, was supposed to bring out an all-star lineup of performers, including Migos and a who's who of celebrity attendees, including Kendall Jenner and Bella Hadid, who were paid to promote the event on their social media platforms. He even got a little bonus street cred by teaming up with rapper Ja Rule to help put the event together.
But the reality was a lot less glamourous. Just before the upscale clientele was set to arrive, all the acts pulled out and McFarland's team realized that they didn't have adequate accommodations for their guests. But in true privileged kid fashion, he kept moving forward with the festival and guests found themselves in leaky tents with food that gave more school cafeteria vibes than 5-star hotel. The whole mess became the subject of two documentaries, Hulu's "Fyre Fraud" and Netflix's "FYRE: The Greatest Party That Never Happened."