Being black in America means learning to do the most with limited resources.
In 2017, Jordan Peele transformed a $4.5 million budget into a $255 million phenomenon, our ancestors somehow survived the brutality of slavery on neckbones, and entrails and we're still struggling to understand how Country Grammar ever became a thing.
But when melanin magic courses through your veins, ingenuity knows no bounds—even when you're confined to prison. As evidenced by this video that surfaced on World Star Hip-Hop, in which an inmate didn't let his prison sentence deter him from being fresh as hell if the feds watching.
Most would deem an idle mind "The Devil's Playground." But in an outfit that could best be described as vintage Sean John chic, an unnamed inmate dripping in finesse brags on his conjugal visit-approved attire—which he presumably created himself.
"I made the logo out the mat, you feel me?" he says, showcasing the bunk bed he stripped down for materials.
I'm not sure if there's much of a market for Penitentiary Prada—or what our Entertainment Staff Writer Tonja Renée Stidhum called "Federal Prison FUBU"—but despite his circumstances, it's dope that the incarcerated individual in question isn't allowing his talents to go to waste.
G/O Media may get a commission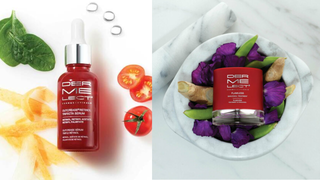 Save $19
Retinol Renewal Kit
I see plenty more "prison industrial short sets" (thank Staff Writer Michael Harriott for that one) in his future.