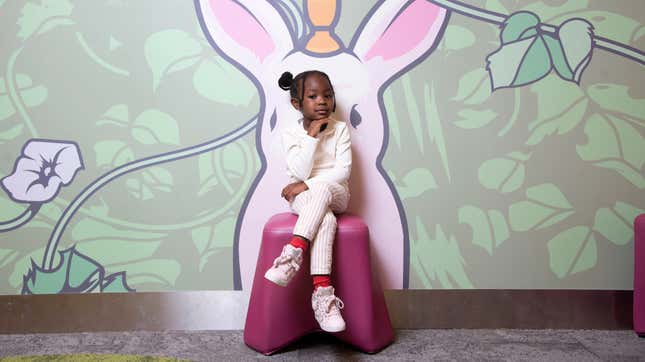 She's been a viral sensation (more than once), has had a dance party with the forever first lady, and has published her first book—all before the age of five. The adorable little art lover known as Parker Curry can now add "author" to her pre-K resume, as on Tuesday, she and her mom, parenting blogger Jessica Curry, released the picture book Parker Looks Up: An Extraordinary Moment.
The extraordinary moment in question is, of course, when a then-two-year-old Parker first saw Amy Sherald's portrait of Michelle Obama in the National Portrait Gallery (Sherald also wrote the foreword for the picture book). The toddler was transfixed by the image, believing she was gazing up at "a queen" (of course, she was).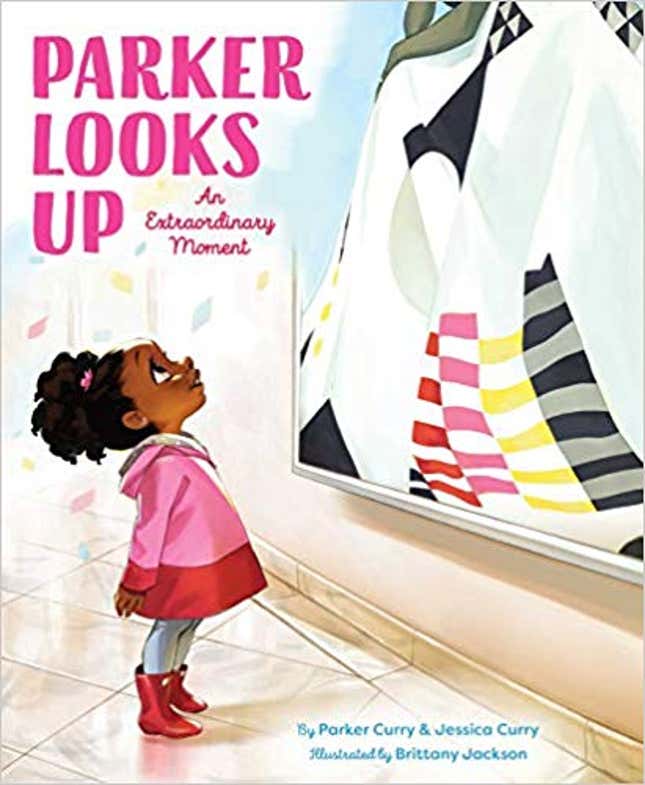 Now, other little ones aged 4- to 8-years-old can share in the wonder of that moment, too. Per a synopsis on Amazon:
Parker Looks Up follows Parker, along with her baby sister and her mother, and her best friend Gia and Gia's mother, as they walk the halls of a museum, seeing paintings of everyone and everything from George Washington Carver to Frida Kahlo, exotic flowers to graceful ballerinas. Then, Parker walks by Sherald's portrait of Michelle Obama…and almost passes it. But she stops...and looks up!

Parker saw the possibility and promise, the hopes and dreams of herself in this powerful painting of Michelle Obama. An everyday moment became an extraordinary one…that continues to resonate its power, inspiration, and indelible impact. Because, as Jessica Curry said, "anything is possible regardless of race, class, or gender."
Sitting down with the Washington Post to discuss her first book, Parker was as adorable as ever, telling her interviewer, "I didn't just write it. I wrote it," while also admitting that the writing was the hardest part, but well worth it.
"Michelle Obama inspired me," said Parker. "And now I'm inspiring the world."

And if the 4-year-old has her way, this is only the beginning. "I'm gonna be president, and everybody's gonna put my photo up," she told the Post.
But for now, that's a dream...just like the one she recounted to her interviewer.
"I was in the Michelle Obama portrait," said Parker.