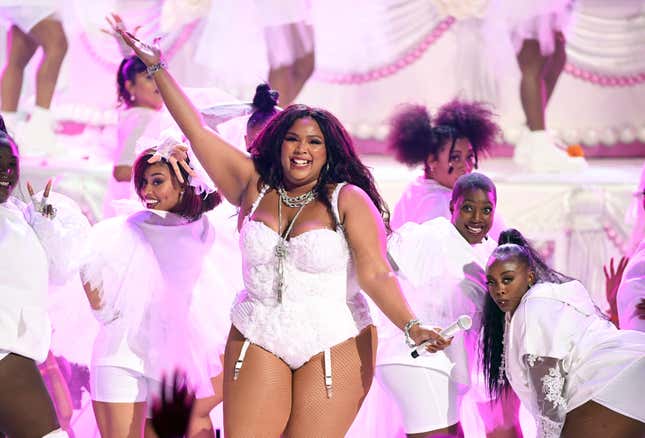 Lizzo, also known as our bad bitch-in-chief, wants you to keep focused on the things that matter this (endless) election season, and according to her, age ain't one of those things.
In a series of now-deleted tweets from Saturday, the "Juice" singer (per the Huffington Post) wrote:
"I hear a lot of about Bernie Sanders being "too old" to run or be president... but we've currently got a 73-year old in office so drop the ageism shit and just listen to what he's got to say."
Okay, points were made. HOWEVER. Lizzo made clear the tweet defending Sanders wasn't an endorsement.
Absolutely @ewarren is a dope candidate as well I'm just sayin we worried bout the wrong things let's just listen to the policies and stop talkin bout the shit that don't matter ya know
Listen to the policies, Lizzo? In this economy??
At any rate, we're not sure why Lizzo deleted those tweets, but she did keep up one political message about the importance of civic responsibility.
"The first President I could ever vote for was Obama. I was so proud of my right to vote and I will never take it for granted. I love us," she wrote, adding, "I'm not sure who I'm voting for yet, but it for damn sure isn't Trump."
Not long after she posted the tweet, Barack Obama dropped his and Michelle's summer 2019 playlist, which featured none other than Lizzo (because, I mean, obviously). She shared the honor with Lil Nas X, Beyoncé and Beyoncé's husband, Stevie Wonder, Goldlink, and 2 Chainz.
Now, is DJ Khaled or Mac Miller on Sanders' or Joe Biden's personal playlists? I don't know and frankly, don't care. I just know if you're not listening to Lizzo in 2019, you shouldn't be trusted with an aux cord, let alone my vote.