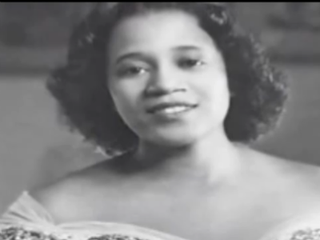 Camilla Williams, the first African-American singer to appear with a major American opera company, and Illinois University's first black professor of voice, has died at age 92. The soprano passed away on Jan. 29 from cancer-related complications, the Associated Press reports:
The opera pioneer made her historic debut on May 15, 1946 with the New York City Opera performing the title role in Puccini's 'Madama Butterfly.'
In April 1954, she made history again when she became the first African-American to sing a major role with the Vienna State Opera. In 1963, the performed the 'Star-Spangled Banner' before an audience of 250,000 people at the White House before Martin Luther King, Jr. delivered his momentous 'I Have a Dream' speech.
Williams also became the first African-American professor of voice at Illinois University in 1977. She held the position for 20 years before retiring in 1977. She is preceded in death by her husband Charles T. Beavers, a key attorney for [Malcolm] X.
Read more at Spinner.
Like The Root on Facebook. Follow us on Twitter.