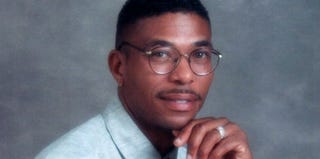 On Tuesday William Montgomery became the fourth white man to plead guilty to a hate crime charge in the death of James Craig Anderson, a black man who was run over by a pickup truck in Mississippi, NBC News reports.
The incident occurred last year after a group of teens spent time partying in Puckett, a small town outside of Jackson, and then went searching for a black man to harass, reports say. 
Three other white men have already pleaded guilty to hate crime charges in the death of James Craig Anderson, who was beaten and then run over in Jackson on June 26, 2011.

None of the men have been sentenced. 

In March, Deryl Dedmon, 19, pleaded guilty to state murder and hate crime charges in Mississippi  for running over Anderson. He received two life sentences on the state charges.

In the federal case, Dedmon, John Aaron Rice and Dylan Butler each admitted to conspiracy and violating the 2009 federal hate-crimes law, according to federal prosecutors. They face sentences of up to life in prison and $250,000 in fines.
Read more at NBC News.