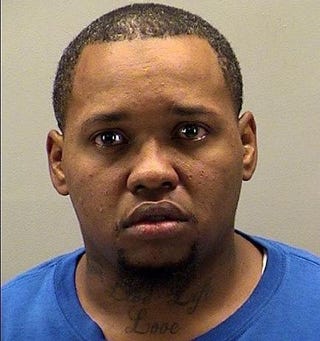 A 30-year-old Dayton, Ohio, man out looking for a late-night snack instead found himself locked up after he allegedly threatened workers over a $4 pizza order, WHIO reports.
The man, Keith Stark Jr., 30, allegedly threatened to shoot the owner of Cousin Vinny's Pizza at 4:15 a.m. Saturday after he became upset about the order, which apparently had grown cold one hour after he was scheduled to pick it up, the report says, citing Dayton police.
The store's owner and an employee tried to refund Stark's money, but the unhappy customer allegedly said he had a .25 caliber pistol and was "not afraid to shoot the store owner," the report says.
When police arrived, the man appeared intoxicated and kept "talking about going to jail over a $4 pizza," WHIO notes. Stark was arrested and charged with aggravated menacing, a first-degree misdemeanor.
Read more at WHIO.