A 46-year-old Queens, N.Y., woman is dead after being pushed in front of a subway train in Times Square on Monday, the New York City Police Department said.
Assistant Chief William Aubry, the commander of Manhattan detectives, told the New York Times that witnesses on the train and the subway platform pointed out the suspect to police officers.
A 30-year-old woman who has been described as emotionally disturbed was taken into custody, and police are investigating whether she was involved in a similar attack last month. Neither woman in Monday's incident was identified by authorities.
Police say the attack appears to be unprovoked, but they are still reviewing video from the platform and surrounding area to get an idea of what happened.
According to the Times, the attack occurred at 1:20 p.m. Police and emergency workers quickly filled the scene, and subway traffic was rerouted as emergency crews worked to remove the body, which had been pinned under the third car of the train.
G/O Media may get a commission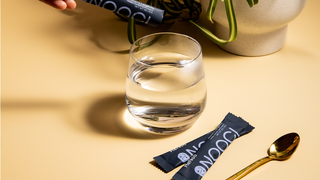 "It is a horrific accident," Aubry said.
The Times Square-42nd Street station is the busiest in the New York City subway system, serving 66 million passengers per year. It serves 10 subway lines and the shuttle to Grand Central Station.
Read more at the New York Times.