Oh, Lizzo...how we love thee. We felt good as hell when you got your first feature in Playboy; we bounced along when you dropped the "Tempo" with Missy Elliott this summer, and we praised your first cosmetics campaign. Just last month, we damn near passed out when you gorgeously graced the cover of British Vogue, and last week we were applauding when you recreated Titanic's iconic nude pose while wholeheartedly agreeing with Apple that you're the Breakthrough Artist of the Year. And Lizzo, we love you still...despite the fact that your most recent display of body positivity legit made our undercarriages itch on sight.
For Sunday night's Lakers game against her former home team the Minnesota Timberwolves, Lizzo gave a sartorial nod to another Minnesota icon, former mentor Prince, whose iconic assless pants worn at the 1991 VMAs will forever live in infamy. Putting her own spin on the look, Lizzo wore a black "Notorious B.I.G." (or was it "L.I.Z."?) t-shirt dress to LA's Staples Center, with strategic cutouts exposing her own cheeks, covered in only a thong and fishnet stockings.
Hey, do you, Boo; clearly, it's working. But optics aside, what wasn't working for us was the questionable hygiene of it all...we know those courtside seats are the most coveted but are they disinfected daily? Because from the looks of the moment Lizzo blessed the audience—and reportedly, the jumbotron—with a spontaneous twerk, not even a jacket was shielding her bare behind from the Delta-branded folding chairs. And while the "Juice" singer generally garners an enthusiastic and unequivocal "yes!" from us, just the thought of her placing the juiciest most vulnerable part of her body on a publicly used piece of plastic is a hard...
Girl, NO.
G/O Media may get a commission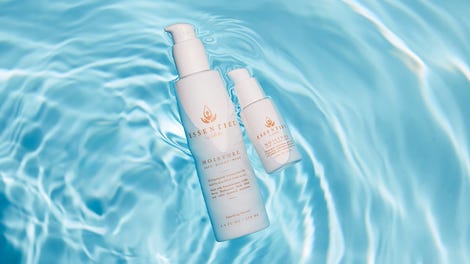 20% off
Essentiel by Adele
Maybe it was just a lapse in judgment, but this isn't quite the self-loving moment we've come to expect from our favorite new superstar and 2019 Root 100 #3 honoree—Baby, love yourself enough not to risk a communicable disease! But Lizzo will be Lizzo and if were we to ask her in person what she could've possibly been thinking, we're pretty sure we know what she'd say:

Have a stadium full of seats—with her undercarriage having blessed all of them.