A New Jersey mom is "disgusted" after a school security guard allegedly choked her son until he passed out while attempting to restrain the 7-year-old child, the Asbury Park Press reports.
According to the report, the school employee has since been put on paid leave while police and social services investigate the incident. The first-grader suffered no injuries but was held in the hospital overnight after the incident, his mother, Karen McMillan, told the news site.
"We are investigating institutional abuse by a security guard," Asbury Park acting Police Chief Anthony Salerno said of the incident that occurred at Barack H. Obama Elementary School.
The child had reportedly started kicking up a fuss after his teacher would not let him go out for recess. The 7-year-old was kicking chairs and rolling on the floor, according to school officials. The security guard, who has not been identified, came to help restrain the boy. He allegedly told McMillan that he was trying to help the boy, who had started hyperventilating.
The boy, Ne'rek Johnson, told his mother that he felt as if he was going to throw up and that the guard held him very tightly. McMillan believes that the use of force was excessive.
G/O Media may get a commission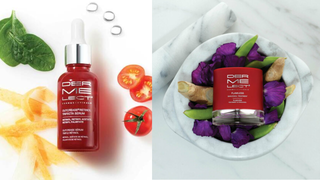 Save $19
Retinol Renewal Kit
"I feel disgusted because I would never put my hands on a child," the outraged mother said. "They make it seem like my son is an animal."
Her son, she said, does not have any pre-existing medical conditions and had not been subject to out-of-the-ordinary "meltdowns" or behavioral problems. Now, however, she says the boy is afraid to go back to school and she intends to pull him out of the school district.
Read more at the Asbury Park Press.