On Saturday, Nicki Minaj is scheduled to perform at a holiday show in Angola for the Unitel company, according to a post on her Facebook page. But a human rights organization is pleading with the rapper to back out of the show.
The Human Rights Foundation says Unitel is controlled by the family of dictator José Eduardo dos Santos, who is not a fan of those who criticize the government.
A letter from HRF states, "José Eduardo dos Santos has ruled the southwestern African country of Angola with an iron fist for more than three decades. He installed his family as owners of the country's major businesses, and ordered the routine harassment, arrest and execution of politicians, journalists, activists and students who oppose the government and expose its corruption."
Thor Halvorssen, president of HRF, penned the letter to Minaj (pdf) and explained the issues people in the country face.
"The payment you are receiving from your Angolan sponsors is the result of government corruption and human rights violations," Halvorssen wrote.
G/O Media may get a commission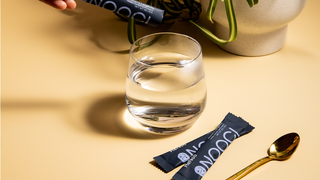 "Ms. Minaj, you are well known for being involved with charities such as the Get Schooled Foundation, which helps motivate young people to graduate from high school and succeed in college. Yet, if you move forward with this performance for the dictator and his family, you will be in league with the people stealing educational resources and opportunity from young Angolans. As a strong-willed independent artist, shouldn't you be advocating for the release of the imprisoned rapper Luaty Beirão rather than entertaining the dictator and his thieving family?" Halvorssen continued.
Halvorssen isn't singling Minaj out. In the past, he's confronted other celebrities who have supported dictators, including the likes of Jennifer Lopez, Gloria Steinem and Hilary Swank.
Minaj's representatives have not issued a statement about the performance or whether she'll cancel.