A Republican lawmaker in the Indiana House of Representatives is proposing legislation that would require the NFL's Indianapolis Colts to refund ticket prices to their fans if any players on the team kneel during the national anthem at home games.
State Rep. Milo Smith told the Indy Star that his bill would allow fans who feel disrespected by the kneeling to ask for a refund during the first quarter.
"To me, when they take a knee during the national anthem, it's not respecting the national anthem or our country," Smith said. "Our government isn't perfect, but it's still the best country in the world, and I think we need to be respectful of it."
Colin Kaepernick began kneeling during the anthem during the 2016 NFL season in protest of state violence against black people in the form of police killings as well as racial injustice. After Donald Trump criticized Kaepernick in late September, other players across the league began following Kaepernick's example and kneeling during the anthem.
G/O Media may get a commission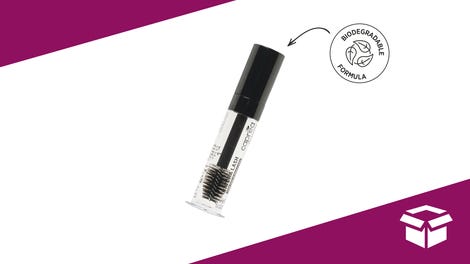 It's $8
20% Off Lash + Eyebrow Serum 2.0 - Caprea Beauty
Smith himself attended the Colts-vs.-the-Cleveland Browns game in September when Colts players knelt during the anthem, joining 200 other players across the league.
Smith said he was offended, but he stayed at the game.
"I'm pretty patriotic, and it didn't sit right with me," Smith said.
Interesting that his patriotism doesn't extend to the First Amendment.
Jane Henegar, executive director of ACLU Indiana, told the Indy Star that his proposal could be a constitutional violation.
"In effect, by passing the law, government would be weighing in ... and fining political speech by the Indianapolis Colts," Henegar said. "It seems like the worst thing that could happen is government weighing in and trying to control in any direction the political speech of private actors."
Read more at the Indy Star.