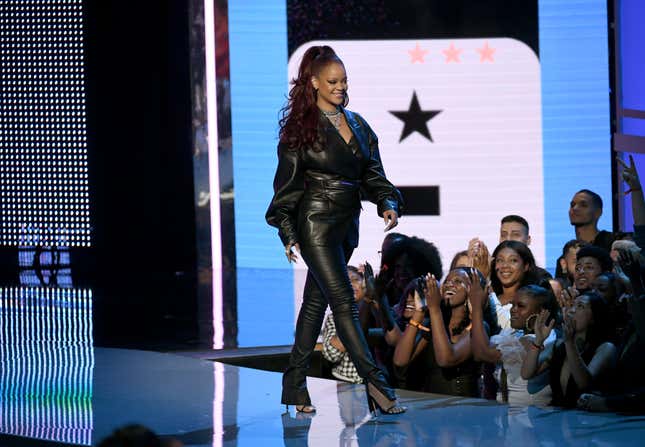 Fun fact: When Rihanna gives you a standing ovation in the middle of your flute solo, your DNA test is probably right: you're 100 percent "that bitch." Frankly, we didn't expect Lizzo to top the stellar Sister Act 2 tribute she gave only a week ago at the MTV TV and Movie Awards, but clearly, she had more tricks up her sleeve, channeling another iconic MTV performance.
America's Got Talent Host, Terry Crews, Shows Full Gratitude For Writers On Strike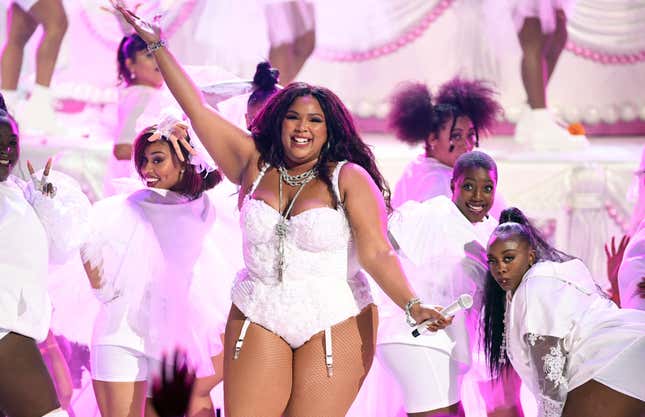 That's right: Lizzo got her bridal on, evoking the Material Girl's iconic 1984 VMA's "Like a Virgin" performance to let us know that "Truth Hurts"—and it hurts so good. But for real, though: "Why men great 'til they gotta be great?" (You know what? Don't comment; tell it straight to my face.)
But it was another lady in the place with style and grace who kept the night full of humor and fashionable moments. Host Regina Hall was both adorable (thanks in part to celebrity stylists Wayman and Micah, who, along with Law Roach, also styled Mary J. Blige for the weekend) and brought her Washington, D.C., roots out to play, even recruiting fellow D.C. doll Taraji P. Henson to help her kick off the show with "Da' Butt." (And as we dropped it low along with our friends onscreen, we were relieved to know our knees and hips are still "down for whateva," as Method Man might say.)
Seriously, though; can we just take a moment for this sick-ass spangled jumpsuit?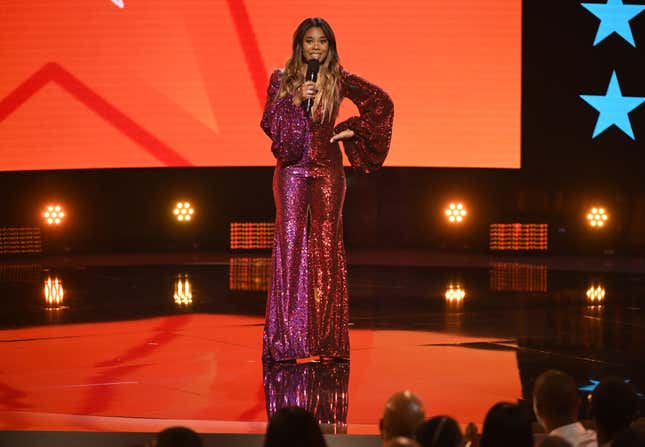 Of course, Lizzo and Regina were among many incredible women gracing the 19th annual BET Awards stage on Sunday night. Aside from an appearance by a black leather-clad and fanny pack-wearing Rihanna (below), the night also belonged to H.E.R., Album of the Year winner Cardi B, and most of all, to Lifetime Achievement Award winner Mary J. Blige, who gave us some well-deserved self-praise, an epic mane of platinum curls, a medley of her greatest hits and a nostalgia-inducing reunion with fellow hip-hop and style icon Lil' Kim.
That's right, y'all; us Gen X-ers still got it—and some of us can even still put a pair of micro-shorts and thigh-high boots on it, if necessary.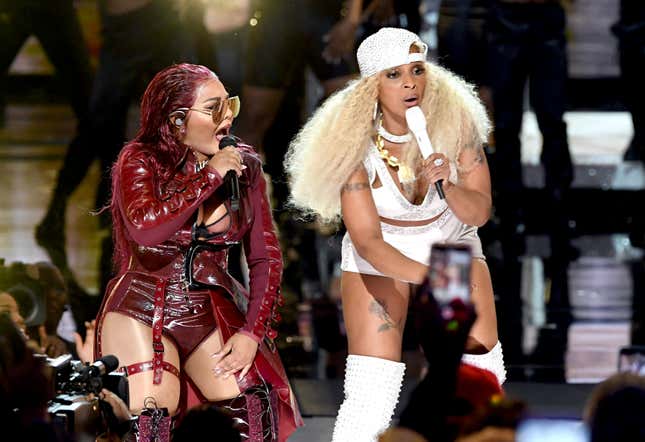 Fun fact: approximately half my lifetime ago (read: the late '90s) I had the pleasure of working with Mary and Kim as a makeup assistant on their joint campaign for MAC's Viva Glam lipstick, conceived and shot by celebrity photographer David LaChapelle and styled by June Ambrose, who was also a 2019 BET HER honoree on Friday. The experience was, in a word, unforgettable.
In a full-circle moment, Blige has once again teamed up with MAC as a brand ambassador, dropping a pinky-nude shade called "Love Me" to celebrate the 25th anniversary of her now-legendary My Life album. Yes, that makes me feel old—and yes, Ms. Mary was wearing the shade during her BET performances last weekend.
But truthfully, the BET Awards show was just the tip of the iceberg. Those in the know recognize the televised event as the culmination of the multi-day "BET Experience," which included the BET HER Awards luncheon, a fashion show, workout sessions, a barber shop and beauty salon complete with manicures, braiding and makeup, a customizable sneaker lounge, a Karl Kaní pop-up shop and a subway-style "InstaCarpet"—and much, much more.
Several members of our team at The Root were in attendance, so I'll leave the rest to them, but the 2019 BET Awards red carpet was something to see this year, as the well-known and "well, I don't know what the hell is going on here" converged to remind us that blackness is never monolithic—especially on one of the blackest nights in entertainment.