Mo'nique has touched on this idea before: that she's not against her husband and manager, Sidney Hicks, having extramarital sex with other women. 
She caught a lot of backlash about that comment and went on a talk show some time after to say that she'd given it some thought and decided that she wouldn't be OK with it after all.
Well, it seems she's back to her original stance on the issue. During an interview with True Exclusives, the comedian said that getting angry about one's spouse having sexual feelings for another person and then possibly acting on those feelings every now and then is a "Western" idea that we were taught. 
She explained how she identifies with being an "African" and how, in those traditional cultures, men had more than one wife and women weren't obsessed with owning their husbands. 
"The person that you stood up and you said, 'For better, for worse, sickness and in health, richer or poorer,' you took those vows in front of the universe. If you don't live by them, then maybe you shouldn't have taken them," Mo'nique argued.
"[S]ee, when you're with your best friend and you say to your best friend, 'I'm having these feelings about this person, sexually and I wanna share it with you'—when you're best friends, you can have those open and honest conversations," she continued. "Oftentimes people cheat because of something they're not getting. But when you have open and honest dialogue and you say, 'We're just human beings and all these people on the face of the earth, do you think my eyes won't ever say, 'He's fine' or 'She's attractive'?"
G/O Media may get a commission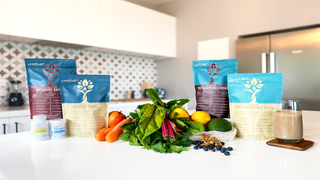 Mo'nique argued that if you're not fulfilling all of your partner's needs, then it's OK to support him or her getting those needs elsewhere. 
"Now, if you wanna go further with it […] What is it about that person that you find that you wanna sleep with? Because they may give you something that I'm simply not willing to do. And if that's the case, how can I be mad? Because I'm not gon' do it. Should I deprive you of not having it? That's when the relationship is real, real," she argued.
"See, we've been taught to have ownership, and that's the Western way to do it," Mo'nique continued. "I'm not sure where you originate from, but I originate from this place called Africa, and what I know about African kings—tell me one of them who just had one wife. Do you know any of them? I don't. That's where I originate from. So when we came here, we adopted other people's ways, and that's called ownership. There was a time when I was owned before. I don't want to be owned anymore.
"I don't want to have ownership over anyone. We've been there before," she said.
Yes, some ancient African communities, just like many other communities at that time, were sustained by polygamous arrangements. Most modern African communities, however, have monogamous marriages. So I'd argue that polygamy wasn't an African thing, per se, but more a ruralist way to maintain economic and political control.
"We've been taught and conditioned to believe that if you sleep with somebdy else, it's the damnedest, it's a sin, that's adultery, that's the most horrible thing ever—we're human, guys, that's all," Mo'nique said.
Being against the idea of ownership is something that Jada Pinkett Smith has touched on, too, when explaining why she's not a fan of how modern people think about monogamy.
I always applaud people for weighing in on the topic of love and marriage with whatever unique insights they're experiencing in their own lives. For that, Mo'Nique is my #WCW.
For more of black Twitter, check out The Chatterati on The Root and follow The Chatterati on Twitter.
Diana Ozemebhoya Eromosele is a staff writer at The Root and the founder and executive producer of Lectures to Beats, a Web series that features video interviews with scarily insightful people. Follow Lectures to Beats on Facebook and Twitter.
Like The Root on Facebook. Follow us on Twitter.