Twenty-nineteen is about to be titled the "Year of Dance," because Missy "Misdemeanor" Elliott is coming back with new music after almost 15 years.
The woman who made the trash bag iconic took to Twitter to let y'all know that she's about to come back and hit us with the hee!
But we almost didn't get it! Elliott tweeted that she was reluctant to release new music because she was afraid that people wouldn't appreciate her style. But we're thankful God fortified her fingers to pen and produce new tracks.
G/O Media may get a commission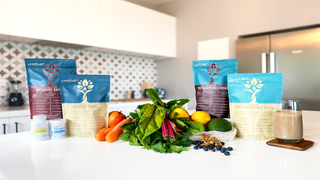 Missy came on the scene hard with her first album, Supa Dupa Fly, back in 1997, and with every era, kept reinventing herself and maintaining her relevance. She changed what it meant to be a performer before your recent faves did, and I am confident that all her features on her new project will be on point.
Also, I will know I have lived life if I'm blessed with a Missy and Beyoncé collaboration in 2019. May a tour be imminent.
Missy has left an indelible mark on the industry, and her creativity knows no limits. My body and bank account are ready for whatever Melissa Arnette Elliott brings to the table.