New York City radio host Charlamagne tha God shot down Raven-Symoné's I-would-never-hire-a-person-named-Watermelondrea comment from an angle that no one else has considered. (Yep, Raven-Symoné made that statement during a taping of The View, where she sits as one of the co-hosts.) 
There are a number of spot-on think pieces arguing that Raven-Symoné should take a look at her own peculiarly worded second name (with an unnecessary accent hovering above it) before weighing in on what kinds of names she deems worthy of employment.
But forget, for a second, how her own name might be deemed "ghetto." Instead, Charlamagne points out that Raven-Symoné's behavior of categorizing names as employable or unemployable flies in the face of something she told Oprah Winfrey during an interview just last year. Raven-Symoné said then that she hates labels and doesn't believe people should be put into boxes. 
It was the interview where she made those controversial statements about how she doesn't want to be considered "gay," but a "human who loves humans." And also how she's "American," and not an "African American." 
Charlamagne pointed out that here she is one year later, putting people's names into boxes, and classifying and categorizing which ones are appropriate enough to get a job at Raven-Symoné LLC and which ones aren't. It's a great point. Listen to the clip below. 
G/O Media may get a commission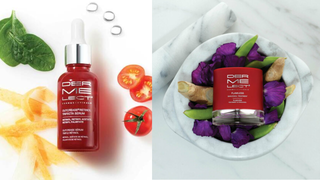 Save $19
Retinol Renewal Kit
 
Charlamagne argued this point Monday during a segment on his show called "Donkey of the Day" (the honor went to Raven-Symoné). I love Charlamagne's consistent insight on pop culture.
It's just another reason he's No. 52 on The Root 100 2015 list. It's the annual ranking where we honor the top 100 African Americans influencing black culture. 
For more of black Twitter, check out The Chatterati on The Root and follow The Chatterati on Twitter.
Diana Ozemebhoya Eromosele is a staff writer at The Root and the founder and executive producer of Lectures to Beats, a Web series that features video interviews with scarily insightful people. Follow Lectures to Beats on Facebook and Twitter.
Like The Root on Facebook. Follow us on Twitter.