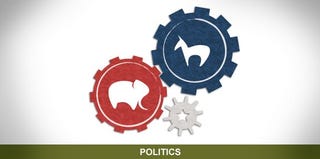 Mayor Michael R. Bloomberg, Deputy Mayor for Health and Human Services Linda I. Gibbs, Young Men's Initiative Director Jahmani Hylton and Ashoka Changemakers President Diana Wellshave launched "My Voice, Our City: What Will You Do?," an online competition encouraging black and Latino young men to offer ideas that could help reduce racial and ethnic disparities in New York City.
"The Young Men's Initiative was created to reduce the disparities holding back too many young black and Latino men," said Mayor Bloomberg. "By working together, we can help more young men take control of their lives and futures."
The Ashoka Changemakers Competition is open to all organizations and individuals that have a presence in New York City and have a clear plan to implement their entry in one or more of New York City's five boroughs. Ideas should reflect the theme of the challenge and address one or more of the following topics:
Business Development: What is your idea for a business that would address an unmet need or area of potential in your community? What's unique about this business model and how would it benefit your community?
Read More: http://www.blackenterprise.com/small-business/bloomberg-my-voice-our-city-black-latino-men-competition/
BlackEnterprise.com is the premier business news and investment resource online for African American business owners and aspiring entrepreneurs