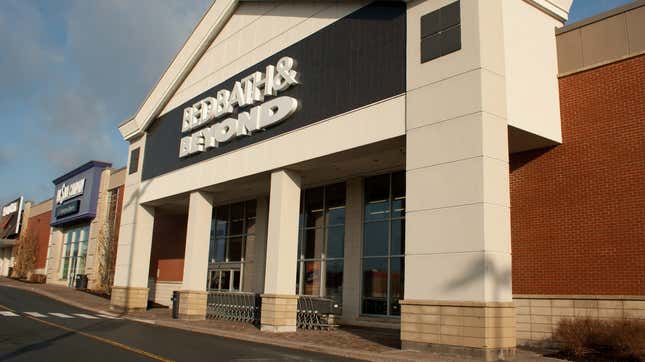 Mary Winston has earned every right to be celebrated as Bed, Bath & Beyond's new interim CEO; but we've also got to talk about a few things.
Comedian London Hughes Talks New Book, Parents Watching Her Very Sexual Comedy, & Beyoncé
When Ursula Burns, the first black woman to run a Fortune 500 company, stepped down as CEO of Xerox as of January 2017 after the company was split in two, the number of black women at the helm of a top company went back to zero. So let's hope Winston isn't the next unicorn to have a seat at an elite executive table.
Winston has a long history of executive success. She started out as a CPA and auditor at Arthur Anderson & Co., and has gone on to hold executive positions at Giant Eagle Inc., Scholastic Corp., and Pfizer, Black Enterprise reports. Most recently Winston led as executive vice president and chief financial officer at Family Dollar Stores.
According to a report from USA Today, Bed Bath & Beyond is facing some obstacles as Amazon's choke hold on global sales has caused a decline for most retailers' bottom lines. BB&B even had a round of layoffs earlier this year.
Winston said via press release:
Together with the Board, including the members of the Business Transformation and Strategy Review Committee, the leadership team and our more than 60,000 associates, I look forward to building an even stronger future for Bed Bath & Beyond. As we continue to review our business initiatives, we will be focused on driving continued margin improvement, enhancing the in-store and online experience, and accelerating our transformation to the benefit of our shareholders, customers and other stakeholders.
Patrick Gaston, independent chairman of the Bed Bath & Beyond board, said:
Bed Bath & Beyond has a significant opportunity to drive value creation by building on its great brands and strong customer affinity. As the Company continues its efforts to improve its financial performance and enhance its competitive position, the Board determined that now is the right time to identify the next generation of leadership. We are fortunate to have someone of Mary's caliber to serve as Interim CEO while the Board conducts a search for a permanent successor, and are confident in her ability to lead the Company forward during this transition period.
According to Fortune, with the addition of Winston, the number of women CEOs at Fortune 500 companies is now 33.
Correction: Sept. 16, 2019, 4:14 p.m. ET: This story has been edited to remove unattributed text and add fuller sourcing.