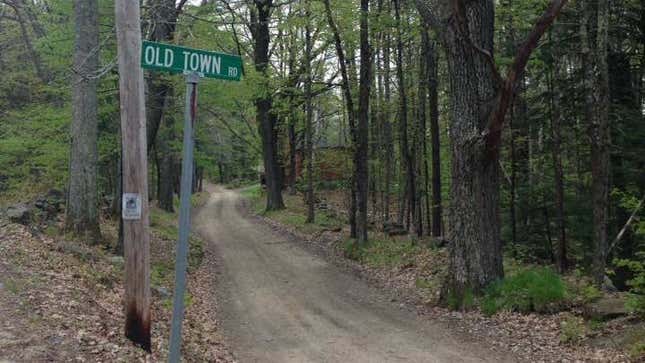 There's an actual Old Town Road in Marlborough, N.H., and residents are sick and tired of the constant attention.

Courtney B. Vance in Heist 88 Is Our Black TV Pick of the Week
Ever since "Old Town Road" took over the airwaves and album charts and got plenty of Wrangler-wearing booties on the line-dancing floor, 20-year-old rapper Lil Nas X has been flying high on cloud nine. You know who's not so happy about the overnight success of his smash hit? Residents of Old Town Road in Marlborough, who've been overrun with fans making amateur videos on this once quiet and quaint dirt path.
The Marlborough Police Department sent out a message on Facebook on Sunday:
"Please stop taking your horses down to our Old Town Road. This quiet neighborhood off Troy Road is not a suitable filming location for your amateur rap videos. For our older followers, please disregard this pop culture reference and continue your equestrian activities as usual."
The department ended the post with a photo of Dean from Supernatural as a cowboy with the caption: "You've yee'd your last haw.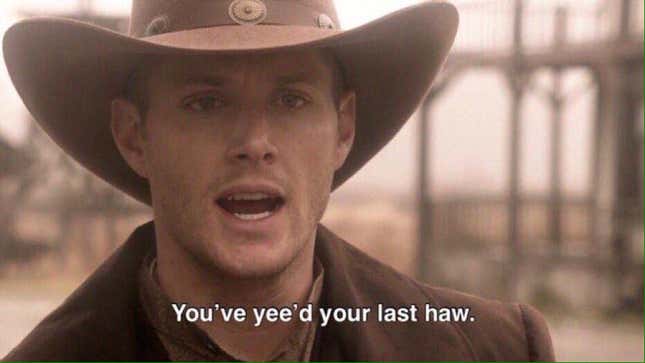 By Friday, WJXT-TV reports, the post had been shared over 4,100 times, and more than 1,200 people had left comments. While some of the comments chastised the police department for trying to keep people from public property, over a song no less, officials on the Marlborough Police page urged readers to lighten up—they were only joking. The pissed-off residents of Old Town Road probably aren't, though.
They can tell us to keep away all they want, but let's face it—can't nobody tell us nothing.
Correction: June 13, 2019, 12:48 p.m. ET: This story has been updated to reflect Lil Nas X's correct age.
Correction: Sept. 15, 2019, 7:30 p.m. ET: This story has been edited to remove unattributed text and add fuller sourcing.