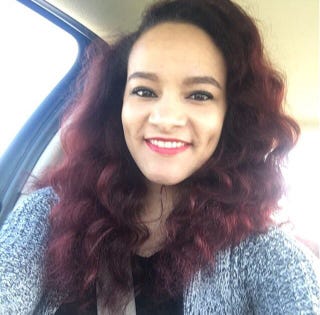 Police continue to search for Typhenie Johnson, 25, who, authorities say, was last seen with her boyfriend, Christopher Revill, 32, on Oct. 10, CBS News reports.
Revill has been arrested on charges of suspicion of kidnapping. Now the family of a previous girlfriend of Revill says that she disappeared under similar circumstances.
According to authorities, Revill told police investigating the Johnson case that after an argument, he saw Johnson get into a car with someone he didn't know and drive away. Authorities say that Revill also said he didn't know Johnson's whereabouts.
Hadiyah Islam says that her sister Taalibah dated Revill previously and that was the same story Revill told when Taalibah disappeared in 2006.
"It's the same thing that happened," Islam said. "And he's telling the exact same story, which is she got into the car with someone else after they had the argument, you know?"
According to CBS News, the Islam family has not seen Taalibah since 2006, and they say that the last person to see her was Revill.
Hadiyah Islam was asked by CBS News if she thinks Revill "murdered" her sister, and she replied, "Yes."
Read more at CBS News.