A 31-year-old man was struck and killed by a vehicle Tuesday, apparently while he was removing debris from the roadway of U.S. Highway 171.
According to KPLC-TV, authorities with the Louisiana State Police determined that Sherell L. Lewis Jr. had stopped his vehicle around 3:15 p.m. on the side of the southbound lanes to clean the roadway.
"What it appears at this point is that this man was trying to do a good deed," LSP Sgt. James Anderson told the news station. "There was debris in the roadway and he didn't want any other motorists to strike it. So he gets out of the vehicle to remove the debris, and he is struck while this is happening."
Lewis, who had turned 31 that same day, was hit by a 2003 Chevrolet pickup that was being driven by 18-year-old Matthew M. Martin, Master Trooper Scott Moreau confirmed. Lewis was pronounced dead at a local hospital, while Martin, who was wearing a seat belt at the time, was not injured.
Routine toxicology tests are pending and the crash is under investigation, but what has shocked police, local activists and others in the community are the racist, callous Snapchat messages allegedly sent by Martin after the incident.
G/O Media may get a commission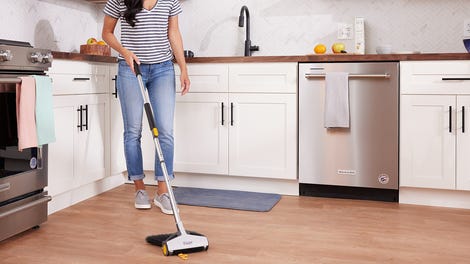 BOGO 50% Off
Flippr - BOGO 50% Off
In one image, a red vehicle is shown with the caption "y'all i just hit a whole guy on the highway," with three sob emojis included.
Another Snapchat image showed a message screen between a "Matthew Martin" and another individual, in which both individuals displayed a crass and cavalier attitude about the fact that a person lost his life in an accident, with "Matthew" referring to the victim as "some nigger."
"It's horrendous." Lake Charles, La., NAACP President the Rev. J.L. Franklin told the news station concerning the messages. "Our prayers are with the family, no doubt about that. But what is most devastating is the aftermath of that. The posts."
Vernon Parish (La.) Sheriff Sam Craft has slammed the posts as "morally and socially unacceptable" but noted that "the post did not violate criminal law."
In a statement he added:
I am appalled at the content of the social media messages that were posted after the incident. This post is unacceptable and has no place in our society. The inflammatory words that were used were morally wrong. I have the utmost confidence in the Louisiana State Police and their ability to thoroughly investigate this incident. I encourage any citizen who has information regarding the accident to contact the Louisiana State Police—Troop E, Alexandria, La. (318) 487-5911.
However, that didn't stop social media from lighting up, with users demanding #JusticeforRell:
In the meantime, Sherell Lewis' family is left to grieve the loss of their loved one.
"He would have helped anybody that needed help no matter what. If you were feeling down, he would always make jokes, crack you up, keep you smiling," Shotoya Lewis-Ayers, Lewis' older sister, told the news station about her brother.
According to Lewis-Ayers, her brother owned Sonny Boyz Barber and Beauty, and he loved what he did.
A fellow barber, Dominic Hackett, told KALB-TV that Lewis also used his position in the community to help others where he could, often doing haircuts for charity, giving kids snacks for free and attending sports games of local youths.
"A lot of kids come in here; they love him so much," Hackett said. "One kid had a soda waiting for him every time."