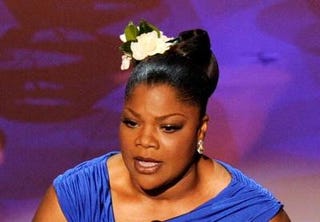 Follow our @TheRoot247 twitter feed here.
Latest highlights of the 82nd Academy Awards Show:
*Roger Ross Williams and Elinor Burkett win best short documentary for Music by Prudence, and Burkett pulls a Kanye on Williams during the acceptance speech.

*Geoffrey Fletcher wins for best adapted screenplay for Precious, leaving him practically speechless.

*Mo'Nique wins best supporting actress and gives props to Hattie McDaniel in her acceptance speech.