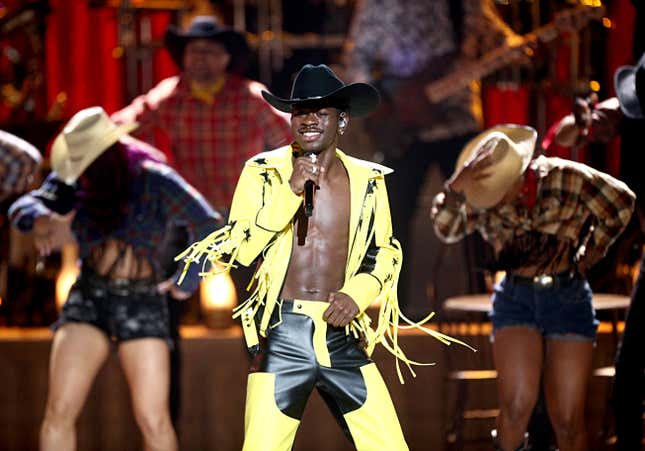 On the final day of Pride Month—and fresh from wrapping up a set at the Glastonbury music festival in the U.K. this weekend—rapper Lil Nas X officially came out as gay.
He made the announcement in signature fashion—which is to say, on Twitter—by asking followers to take a closer listen to "C7osure," the final song of his recently released EP.
"Some of y'all already know, some of y'all don't care, some of y'all not gone fwm no more," Lil Nas X wrote. (Also, that's "fuck with me," for the abbreviation-impaired.) He closed out the message with a rainbow emoji.
G/O Media may get a commission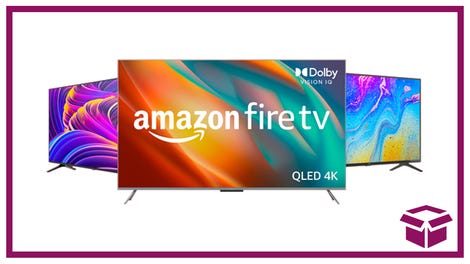 Ooh. stunning.
New Amazon Fire TVs
The accompanying animated video to the song shows a boy at one end of the dinner table as his family is arguing. He propels himself out of the scene, which is in black and white, up through the sky, landing in color on a beach-side chair. As the cartoon loops over and over again, Lil Nas X can be heard singing:
True say, I want and I need to let go, use my time to be free ... Ain't no more actin', man that forecast say I should just let me grow/No more red light for me baby, only green, I gotta go/Pack my past up in the back, oh, let my future take ahold/This is what I gotta do, can't be regrettin' when I'm old.
To dispel any ambiguity, the genre-bending artist also pointed to his album art, where the rainbow motif shows up multiple times.
"Deadass thought it was obvious," he quipped.