(The Root) — For a generation of children raised between 1983 and 2009, story time often meant a book brought to life by Reading Rainbow's LeVar Burton. The PBS program combined field trips to educational destinations with Burton's read-aloud recommendations, selected to further the show's primary goal: to instill in children positive attitudes toward reading.
It stopped production in 2006 and went off the air three years later, but, as of last month, today's kids have had access to the same experience, in a format designed for their tech-savvy taste: a Reading Rainbow iPad app with the same host, the same video field trips and, yes, even the same memorable theme song about the "go anywhere," "do anything" possibilities books represent for those who love them.
It's a modern-day makeover that Burton says he hopes will be part of a revolution in education. "I want to live in an America where we are able to marshal all the resources we have at our disposal and that we … put a tablet computer in the hands of every single kid in America," he told The Root.
Designed for 3-9 year olds — but, Burton says, also being downloaded by nostalgic adults — the Reading Rainbow app translates the show's winning formula to a tablet-friendly format. Parents can purchase 150 books and 16 video "field trips" for $9.99 a month or $29.99 for a six-month subscription. No longer is a trip to the library required to pick up Burton's recommendations. The selections he pitches can now be downloaded with just a couple of clicks.
There's little question about whether technology that encourages literacy is still needed. A 2011 study showed that only 32 percent of fourth graders read at a proficient level. And, while reading aloud is considered by some experts to be the single most important activity for reading success, less than half (pdf) of families do so with their kindergarten-age children on a daily basis.
G/O Media may get a commission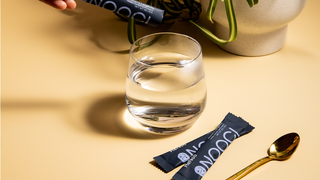 Burton sees the app as one tool to solve those problems. He spoke to The Root about his plans for the Reading Rainbow, the four books he'd most recommend for young kids and the one thing no technology can replace when it comes to raising readers.
The Root: When Reading Rainbow went off the air, many thought it was gone forever. What happened between now and then that led to the launch of the app?
LeVar Burton: When PBS pulled the show out of the lineup for Ready to Learn in 2009, it was sad. The sadness turned into a feeling of vindication because there were really two major responses. One was from the people who watched Reading Rainbow when they were kids and they'd moved on. And their response was, "I didn't know Reading Rainbow went off the air. That's terrible." The other response was from those who said, "This is just plain wrong," because they were concerned that Reading Rainbow would not be there for their kids.
So, my partner and I realized the brand really hadn't outlived its usefulness. We were able to round up all the [legal] rights, and secure them on a worldwide basis, in perpetuity, exclusively … [that] gives us control of the destiny of the Reading Rainbow brand.
TR: President Obama has announced an education program focused on African Americans. Could the Reading Rainbow app and tools like it represent creative ways to work on closing the achievement gap in the United States?
LB: I intend that it does. I've been to Washington several times in the last few months to speak to Secretary of Education Arne Duncan. He knows how I feel about the state of education in America. We spend an inordinate amount of money of the federal budget on the machinery of war, and neglect our kids in the process, and it's not OK. With the technology of tablet computers, if we bring the right content to them and distribute them ubiquitously throughout the land, we can do something about America being ranked 29th in the world in terms of our level of education.
TR: But, given economic disparities in this country, do you have any concerns about whether the majority of African-American kids will be able to access the technology you believe is necessary for that to happen?
LB: I want to live in an America where we are able to marshal all the resources we have at our disposal and that we — people like me, and companies like Apple and Intel and others — can make it our business to put a tablet computer in the hands of every single kid in America. Every single kid.
TR: What's your advice to parents who struggle to get their kids into reading?
LB: My advice to them would be simply to read in front of your children. Kids are sponges. They will emulate what they see and what they're exposed to. It's not rocket science.
TR: What are your top recommended books for kids in the Reading Rainbow age range (3-9)?
LB: Sure, as far as the ones we have in the app, I'd recommend Young Henry and the Dragon and Fiona's Luck. And two not currently in the app that are among my favorites would be Amazing Grace, and Enemy Pie.
TR: Will your acting take a backseat to Reading Rainbow for the foreseeable future?
LB: Reading Rainbow and the RR Kids business is of primary concern to me right now. But, as it happens, I'm also back on television in front of the cameras this summer, in the TNT series, Perception. I've always been the sort of guy who's happiest doing more than one thing at a time. The entire time I was doing Star Trek, I was hosting and producing Reading Rainbow. Now as the co-founder of the Reading Rainbow business, I find myself wanting to do more acting gigs, and here I am on a new television series again. That's just the universe's way of saying, "Stay busy, LeVar."
Jenée Desmond-Harris is The Root's staff writer. Follow her on Twitter.