Lee Daniels struck gold with his TV series Empire, starring Taraji P. Henson and Terrence Howard. The show, which has become one of the highest-rated series in the history of Fox, has also emerged with some groundbreaking storylines dealing with prevalent issues in the black community, such as religion and homophobia.
Empire's rise to fame also means that writers are working, specifically black writers. Not many shows can brag about having a diverse writers' room, and in a recent roundtable discussion in the Hollywood Reporter, Daniels and five writers and producers—Beau Willimon (House of Cards), Damon Lindelof (The Leftovers), Alex Gansa (Homeland), Michelle King (The Good Wife) and Sarah Treem (The Affair)—spoke about the lack of diversity in Hollywood's writing rooms.
During the panel discussion, the moderator asked whether Daniels and the other writers felt an obligation to stockpile diverse writers. Daniels, being as provocative as he could be, gave an interesting answer.
"I don't know what gives me more pleasure: watching my story unfold or going in and watching a room full of black people talking for me and writing words for black people," Daniels said. "I hate white people writing for black people; it's so offensive. So we go out and look specifically for African-American voices. Yes, it's all about reverse racism!"
Daniels then questioned the other panel members about whether they had black writers on their staffs, and the majority of them said no. If you take Daniels' comments at face value, however, you'll miss the sarcasm and nuance, especially since there are white writers writing for Empire, and Empire's co-creator, Danny Strong, and showrunner, Illene Chaiken, are both white.
G/O Media may get a commission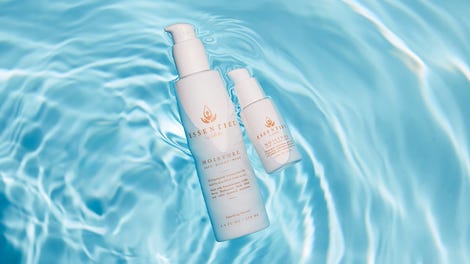 20% off
Essentiel by Adele
But to Daniels' point, if a show is going to be about the black experience, of course there should be black writers. Think of how many shows you've watched where you could clearly tell there weren't any black writers in the room. It doesn't take much to realize, after hearing dialogue and storylines, that some of the most popular black shows from back in the day didn't have one black writer sitting there to veto some of the craziness that was allowed to go on the air.
Empire is far from perfect and should be only taken for its entertainment value, but Daniels recognizes that Hollywood has a diversity problem and isn't afraid to speak about it.