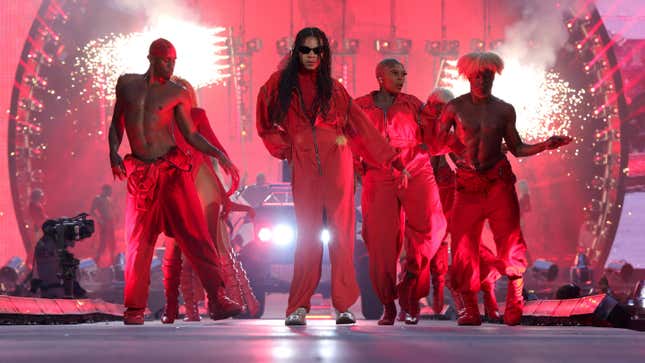 It appears that Kelly Rowland—like the rest of the world—is incredibly impressed with Blue Ivy's dance moves on Beyoncé's Renaissance World Tour. The Destiny's Child star only had praise for the oldest daughter of Bey and Jay. Not only did Rowland say that she was "very proud" of Blue, but that the 11-year-old has her parents' work ethic.
Music Producer & Beyoncé Collaborator, Dixson, Plays That's So Random
"She works very freaking hard, period," she stated. "But how could she not, you know? She sees her mother in action and she sees her father in action and how they apply everything, hard work to everything that they do." Blue Ivy made her surprise debut on the popular tour in May.
She and Beyoncé performed "My Power" together, a track from 2019's "The Lion King: The Gift." The pair also performed "Black Parade." "My bloodline, on the frontline," Beyoncé sang right before she introduced her daughter to the audience. "Give it up for Blue!"
Bey then posted a series of photos of Blue performing with the caption: "My beautiful first born. I'm so proud and thankful to be your mama. You bring us so much joy, my sweet angel." Blue wasn't the only person Rowland gushed over. The "Motivation" songstress also revealed who her oldest son, Titan, is infatuated with.
"He has the biggest crush on Halle Bailey," Rowland shared "He's watched 'The Little Mermaid' way too many times and, as much as I love Halle, she's in my house every day." The singer didn't stop there. "Every time she comes on screen his whole face just lights up. I'm like, 'Wait a second, are you looking at her like the way you look at me?'
"I'm like, 'I'm your No. 1 girl.' But I mean, she is a beauty. I think that's his first. crush." In our eyes, the Rowland family will always have impeccable taste.