The mother of Keaton Jones, the Tennessee middle schooler whose tear-filled story about the bullying he suffered at school went viral, is attempting to set the record straight, insisting that her family is not racist, after social media detectives uncovered photos of her, Keaton and her other children posing with Confederate flags.
Speaking on Good Morning America Tuesday morning, Kimberly Jones attempted to sort through all the backlash by using the good old "anyone who knows me ... knows I'm not racist" excuse.
"I feel like anybody who wants to take the time to ask anybody who I am or even troll through some other pictures, I mean, I feel like we're not racist," Jones told ABC News. "I mean, people that know us know that."
According to ABC's T.J. Holmes, Jones brushed off the Confederate-flag pictures—which she confirmed as legit—as just being what it is.
"The mother, again, her defense, she says, 'Hey, we're in the South. This is Tennessee. There are Confederate flags all over the place,'" Holmes told his colleagues.
G/O Media may get a commission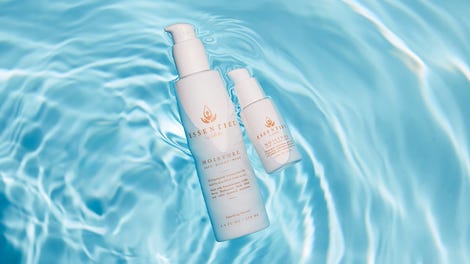 20% off
Essentiel by Adele
"It was meant to be ironic and funny and extreme. I am genuinely, truly sorry. If I could take it back, I would," Jones told ABC News about the circulating Confederate-flag photos.

"If they want to hate me and whatever, that's fine, but still talk to your kids," Jones added. "Because [bullying] is an epidemic."
Jones' past posts, posing with the Confederate flag and criticizing "butt-hurt Americans," quickly tore apart what was a heartbreaking story that turned heartwarming after it caught the attention of celebrities from all walks of life over the weekend.
Celebrities made Instagram and Twitter posts supporting Keaton and sharing his tearful, viral video about his experience with bullying. But by Monday, social media users were pointing fingers at Kimberly Jones, labeling her a suspected racist—showing pictures of the family proudly displaying the Confederate flag. There were even murmurs that Keaton may have been targeted because he called a few classmates the n-word.
Amid all of this, a GoFundMe for Keaton raised more than $55,000, and the little boy had received several invites to huge Hollywood movie premieres.
The backlash got so bad, even Lakyn Jones, Keaton's older sister, came to her family's defense.
Lakyn also claimed that an Instagram page attributed to her mother was a fake. That account was used in screenshots, showing various racist messages. The account was deactivated Monday after MMA fighter Joe Schilling posted a screenshot in which whoever was behind the screen told him, "What happened to us whites sticking together?"
Lakyn added that any GoFundMe links that have been circulating were not set up by any of the family members, and that they did not plan to receive any money.
One of those GoFundMe pages in particular, one set up by Joseph Lam, drew particular scrutiny after quickly raking in just shy of $60,000 over the past two days. Lam, as Newsweek notes, is not related to or affiliated with the Jones family in any way.
Lam said that he put a hold on donations as he worked with GoFundMe to figure out how best to benefit Keaton.
As for Kimberly Jones and her alleged racist ways, well, Lam thinks it shouldn't matter, according to a GoFundMe update he posted.
"THIS IS NOT ABOUT THE MOM!! However passing judgement on her before you know her is a form of bullying. Condemnation before evaluation is the ultimate form of ignorance. I can't even say for sure that any of whats being said is true. I don't know the family personally and never claimed to have known them," he wrote.