Right Wing Seized on Tweets, Comments on Romney
Joseph Williams, the Politico reporter whose comments and tweets about Mitt Romney led last week to a suspension, is leaving the publication.
His exit provides a cautionary tale about how "a tiny group of organizations with Internet access, a money pipeline and next to no credibility can coerce powerful, independent news organizations that pride themselves on speaking truth to power," Williams wrote just before Saturday's announcement.
"After some cordial discussions, Joe Williams and I mutually decided that the best step for him is to begin a transition to the next phase of his career," POLITICO editor-in-chief John Harris wrote in a memo to staff, sent early Saturday morning," Dylan Byers reported for Politico.
" 'Joe is an experienced and respected journalist, with keen insights into politics. After nearly 30 years in the business, he has the authority and is ready to give voice to his insights and conclusions in a new setting.'
"He'll be on leave of absence during this transition, and he's got my gratitude for the contributions he made here, both as reporter and editor. I have told Joe — and it's a sentiment others who worked closely with him here share — that he'll have my support as he prepares for what I expect will be a good and prominent next chapter in his career," Harris wrote.
G/O Media may get a commission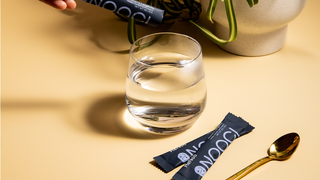 Williams called out his tormenters in a piece he submitted to theGrio.com in which he writes that " . . . Rather than inform the public or operate as a legitimate check on the media, pointing out gaps in newsroom diversity or errors in coverage, members of the [right-wing news media] only care about their agenda: harassing, undermining, discrediting and embarrassing people who don't agree with their view of the world."
The parting of the ways makes for a sad ending to a two-year stint that began in 2010 as Politico tried to address its reputation as a fast-moving sweatshop that paid little attention to diversity concerns.
Politico's 2010 announcement of hiring of Williams read, "Joseph Williams will arrive Wednesday to become Deputy White House Editor after five years as Deputy Bureau Chief of the Boston Globe's Washington Bureau.
"He edited breaking national political news, assigned, wrote and edited political enterprise stories, and covered the Obama administration's urban affairs agenda. Before then, Williams was the deputy managing editor for local news at the Star Tribune in Minneapolis. A 1996 Nieman fellow, he began his career at the Richmond Times-Dispatch and worked in Miami and Boston.
"A 1984 University of Richmond graduate, Williams misspent his youth playing for losing football teams in high school and college. He is an Air Force brat who grew up on military bases in California, Washington state and D.C., and in Athens, Greece."
Williams' current troubles began on June 21, when Williams made a remark on MSNBC suggesting that Romney, the putative Republican presidential nominee, was comfortable only around white people. "The video was first flagged by conservative website Washington Free Beacon. Breitbart.com ran the video and also flagged a series of tweets Williams had written that made fun of the Republican candidate, particularly in regard to his wealth,"  Byers wrote at the time for Politico.
" 'Regrettably, an unacceptable number of Joe Williams's public statements on cable and Twitter have called into question his commitment to this responsibility,' POLITICO's founding editors John Harris and Jim VandeHei wrote in a memo to the staff. 'His comment about Governor Romney earlier today on MSNBC fell short of our standards for fairness and judgment in an especially unfortunate way,' " Byers reported.
Then, on Tuesday, David Martosko wrote for the Daily Caller that Williams had "tweeted about his employer on the evening of March 30 that "what's most irritating is the overlay of blatant racism. that's the secret sauce in the Politico shitburger." Williams said that the tweet, which he made weeks before his Romney comments, had been mistakenly posted to his public feed, rather than in a direct message.
Williams had his defenders during his ordeal. On BlackAmericaWeb.com, Michael H. Cottman wrote Wednesday, "Romney may in fact be more comfortable with whites than he is with black people. Williams wasn't claiming that Romney is a racist, he was simply suggesting that Romney perhaps feels more at ease when associating with people like him: white and wealthy."
Dr. Boyce Watkins, Syracuse University scholar in residence in entrepreneurship and innovation, wrote on his ThyBlackMan blog, "Joe Williams wasn't suspended by Politico for being abusive, unprofessional, sloppy or disrespectful. Instead, he was suspended for expressing opinions that come from a point of view that his supervisors can never learn to appreciate. . . . Joe Williams was suspended for being a black man."
In the essay Williams submitted to theGrio.com, and made available to Journal-isms, he writes, "By now, my cautionary tale is familiar: . . . saying Romney, a millionaire businessman, is more comfortable with around people like him was like waving a red cape waving in front of a charging bull — namely, Big Media, an arm of the late Andrew Breitbart's online empire, and [the Daily] Caller, a web site scandal sheet run by Tucker Carlson.
"After rummaging through some 3,000 tweets, they cherry-picked ones designed to prove their flimsy case: that I was biased against Romney, a racist against whites and a representative of my employer's slant against conservatives.
"At this point, I have to own my role in the story: I was careless on Twitter, ignored some warning signs, and realized too late that my followers weren't the only ones watching me. Life on the business end of a scandal is mortifying; an old friend told me I'd raced past the blues singer and the rock guitarist to become the lead result in a Joe Williams Google search, for all the wrong reasons.
"Yet it's easy to miss the larger lesson in my cautionary tale – that a tiny group of organizations with internet access, a money pipeline and next to no credibility can coerce powerful, independent news organizations that pride themselves on speaking truth to power. Rather than inform the public or operate as a legitimate check on the media, pointing out gaps in newsroom diversity or errors in coverage, members of the RWNM only care about their agenda: harassing, undermining, discrediting and embarrassing people who don't agree with their view of the world."
As polls showed that African Americans and Hispanics are more favorably disposed toward the Affordable Health Care Act than others, and administration officials said those groups would be disproportionately helped by it, the Obama administration sought Friday to capitalize on its Supreme Court victory by reaching out to those groups.
Valerie Jarrett, senior adviser to President Obama, held interviews Friday with Roland Martin on radio's syndicated "Tom Joyner Morning Show," Warren Ballentine on radio's "Warren Ballentine Show," Leroy Jones of American Urban Radio Network, and  Joe Madison, known as "The Black Eagle," on Sirius XM Radio.
In addition, Jarrett hosted a background briefing conference call for reporters Thursday on what the decision meant to African Americans. The Office of Minority Health in the Department of Health and Human Services sent staffers to radio stations in Atlanta and Maryland to discuss the benefits of the law, which was upheld by the Supreme Court Thursday in a 5-4 decision.
"We had a NBC/Wall Street Journal poll this week that underscored how, in so many respects, the political parties are talking to radically different audiences," John Harwood of the Wall Street Journal said Friday on "The Diane Rehm Show," an NPR program that originates at WAMU-FM in Washington.
" . . . If you look at the popularity of the health care law by race, overall in the country, 35 percent of the American people said the health care law was a good idea, 41 percent, bad idea. But break it down: whites, 29 percent good idea, 50 percent bad idea. Mitt Romney has a large lead among white voters. African-Americans, 67 percent say they think the law is a good idea, 4 percent say it's a bad idea, and with Hispanics, 48 and 20. . . . these parties are talking to much different coalitions."
On Politic365.com, Adriana Maestas wrote that "Blacks, Latinos and other folks of color make up more than half of the nation's uninsured population" and listed "5 Things the Obamacare Ruling Does for Blacks and Latinos."
They were: "More Blacks and Latinos will gain health coverage," "More Black and Latino Doctors and Nurses," "Improved Health for the Ladies," "Coverage for Black and Latino Young Adults is Protected" and "More Health Centers in Black and Latino Communities."
Wayne Bennett, the Field Negro: A victory for O but his AG is still being hunted.
Karen DeWitt, Baltimore Post-American: Supreme Court ruling to uphold Obamacare was the 'right' decision
Jenn Ettinger, Free Press: Free Press Pleased Supreme Court Denied Broadcasters' Hail Mary Attempt (on media ownership)
Fox News Latino: What the Supreme Court Health Care Decision Means for Latinos
Victor Garcia, Fox News Latino: Latinos React To Health Care Ruling
Yanick Rice Lamb, BlackAmericaWeb.com: Supreme Court Ruling Gives Americans a Prescription for Better Health
Janell Ross, Huffington Post: Supreme Court Upholds Affordable Care Act, a Boon to Minority Health In The U.S.
Amanda Simmons, Reporters Committee for Freedom of the Press: Supreme Court ignores requests for video and audio access to health care ruling
Jon Stewart Can't Resist Tweaking CNN, Fox Screwups
"When CNN and Fox News screwed up and reported that the Supreme Court had declared a key provision of President Obama's healthcare law unconstitutional, it became apparent it would be ripe material for Comedy Central's 'The Daily Show,' " Alex Weprin reported Friday for TVNewser. [Videos]
"Jon Stewart didn't disappoint last night, with most of his ire directed at CNN."
At the Associated Press, Jim Romenesko reported, David Scott, region editor/Central U.S., wrote to colleagues, "Please, immediately, stop taunting on social networks about CNN and others' SCOTUS ruling mistake and the AP getting it right.
" That's not the impression we want to reflect as an organization. Let our reporting take the lead."
David Bauder, Associated Press: News organizations don't all get ruling right
Katy Culver, University of Wisconsin, Madison: Getting news fast and wrong
Rebecca Dana, Daily Beast: Humiliating Day for TV News, From Ann Curry's Exit to CNN, Fox Debacles
David Edwards, rawstory.com: O'Reilly promised to 'apologize for being an idiot' if heath law was upheld
Steve Myers, Poynter Institute: Were CNN & Fox News' mistakes on Supreme Court ruling part of 'process journalism'?
James Rainey, Los Angeles Times: CNN, Fox fumble the call, capping months of media misperception
Rem Rieder, American Journalism Review: Another Stumble for Reeling CNN 
Erik Wemple, Washington Post: Bloomberg nails Supreme Court story Johnson No Longer Namesake of Howard U. School
John H. Johnson, the founder of Ebony and Jet magazines, pledged $4 million to the School of Communications at Howard University shortly before his death in 2005.
The school was renamed for him, and the gift was proudly cited at his funeral. Now, Johnson's name has apparently been removed from the school as the publishing company and the university have been unable to leverage the pledge into the $20 million to $30 million needed to construct a new building, people familiar with the situation told Journal-isms.
Kerry-Ann Hamilton, a spokeswoman for the university, would not answer when asked whether the School of Communications was still named after Johnson. Instead, she later gave Journal-isms a statement from the school and the publishing company announcing a new collaboration.
"Howard University and Johnson Publishing Company share a historic and enduring relationship. We continue to collaborate on educational programs together like the newly created John H. Johnson Endowed Chair in Entrepreneurship. The program will mentor and develop young talent to build on the pioneering work and legacy of the late entrepreneur and publisher John H. Johnson," according to the statement from Sidney A. Ribeau, Howard University president, and Linda Johnson Rice, chairman and chief executive officer of Johnson Publishing Company, Inc.
Hamilton said the chair would be launched in the fall.
Reporting on Johnson's funeral in August 2005, Charles Storch wrote this in the Chicago Tribune:
" . . . Before nearly 1,500 people in Rockefeller Memorial Chapel at the University of Chicago, Howard University President H. Patrick Swygert recounted how he sold Johnson on donating $4 million for a school of communications that would be named in the publisher's honor.
"Swygert said Johnson listened attentively and respectfully to his pitch, but Swygert sensed the meeting was not going well. He then told Johnson that, as a youth in Philadelphia, he sold Jet door to door, toting the issues in the familiar green-and-white satchel.
" 'When I mentioned the satchel and I mentioned that it was green and white, Mr. Johnson said, "When are we having the dedication program." ' " Earl Graves Sr., publisher of Black Enterprise magazine, was Swygert's partner in appealing to Johnson to make the donation.
Linda Johnson Rice succeeded her father in heading the company. By 2009, Craig's Chicago Business was describing the firm as "under siege" amid the recession and Rice considered selling it. She eventually decided to redouble efforts to save it.
Today the Howard University website lists the school without Johnson's name, though the school's website section contains a biography of the pioneering publisher.
Anchor Chides Sotomayor Over Immigration Ruling
"Blurring the line between advocate and journalist, Univision anchor Jorge Ramos publicly disapproved of the Supreme Court's ruling on Arizona's immigration law Monday," Cristina Costantini wrote Wednesday for HuffPost LatinoVoices.
"In particular, the vote to uphold the 'papers, please' provision of the law by Judge Sonia Sotomayor, the first Hispanic justice on the Supreme Court, came as a shock to the Spanish-language anchor.
" 'Surprised that Judge Sonia Sotomayor voted in favor of the police acting as immigration agents in Arizona. She could have stopped it, and she did not,' he tweeted in Spanish shortly after the ruling was released.
"The provision, which requires law enforcement to check the legal status of individuals they suspect of being in the country illegally, was not struck down by the court, and will 'only create more persecution and discrimination in Arizona and other states,' he said.
"Ramos called Monday 'a sad day for the Hispanic community,' in an interview with Diane Sawyer on ABC World Report."
Marisa Guthrie, Hollywood Reporter: Univision's Jorge Ramos and Maria Elena Salinas to Get Lifetime Achievement Emmy
Neil King Jr., Wall Street Journal: Obama Gains Among Latinos
Seth Motel and Eileen Patten, Pew Hispanic Center: The 10 Largest Hispanic Origin Groups: Characteristics, Rankings, Top Counties
Juan Williams, Elizabeth Llorente, Alan Colmes, Dan Stein, Fox News Latino: Analyzing the Immigration Court Decision Analyzing the Immigration Court Decision
Will the Real Black Press Please Stand Up?
Yes, that's President Obama on the cover of the latest Essence magazine, a publication for black women. He's interviewed by Gwen Ifill, a black woman who is moderator and managing editor of "Washington Week" on PBS and is senior correspondent on "The PBS NewsHour."
And yes, Obama has been interviewed by African American radio jocks Tom Joyner, Warren Ballentine and Steve Harvey, by NPR's Michel Martin, by Ebony and Black Enterprise, and by the Trotter Group, black columnists who are largely in the white press.
Those people are all African American. But they don't really count, according to the owners of black community newspapers who belong to the National Newspaper Publishers Association.
Those others are not the black press: newspapers — not magazines or broadcast outlets — that are owned by African Americans.
The publishers vented at the NNPA's recent convention in Atlanta, Akeya Dickson wrote this week for the NNPA's news service.
" 'Get Out the Vote,' a panel discussion at the National Newspaper Publishers Association annual convention, should have been renamed, 'Get Out the Anger' as African-American newspaper publishers expressed strong displeasure over what they deemed the failure of President Barack Obama's administration to accommodate the needs of the Black Press," Dickson wrote.
Obama did speak to the publishers at the White House during Black Press Week in the spring. But the president took no questions and did not permit photos, the publishers retort. And Obama held a conference call with NNPA before the 2010 midterm elections, but so much has happened since then, they say.
"We have the largest number of black-owned media than anybody," Dorothy Leavell, a past NNPA president, told Journal-isms by telephone on Friday. "That ought to count for something. He's missing a lot by not talking to African Americans. We have information from our individual communities that might be useful to him," particularly since so many in the White House bubble are not African American.
With African American consumers a wide variety of sources, the argument that one needs the black-owned press to reach black consumers or black voters becomes more difficult to make.
However, it's the ownership that makes the difference, Leavell and others say. They have the authenticity.
It's not a new argument. Essence, once black-owned, is now a Time Inc. property. Black Entertainment Television is now part of a white-owned conglomerate. Robert L. Johnson, after selling BET to Viacom for $2.3 billion, told the Trotter Group in 2001 that he should not be viewed as a sellout.
"Johnson told us that in the 21st century, African Americans should no longer focus on who owns what, but on what he called 'Black value drivers,' " Wiley Hall wrote then for the Baltimore Afro-American. "Oprah Winfrey, Michael Jordan, Tiger Woods and the BET brand all are Black value drivers, said Johnson. They are proven commodities that generate income and therefore have both power and influence in the marketplace. In Johnson's eyes, the Black community wasn't losing one of its largest, Black-owned media outlets. It was gaining a multi-billion dollar ally in Viacom."
Arguments on all sides can be self-serving.
Alexis Stoghill, writing for Black Voices in March, took another tack:
"When you look at the legacy of BET, a company that was completely black-owned and run, you can see that black ownership is not a holy grail. No other media enterprise is more maligned for its cultural products, and it was created by us for us. So while African American ownership may be preferred, it might not guarantee quality or depth of media content, or respect for every black audience member."
Meanwhile, Glen Ford, a writer from black left, this week broadcast "The Black Press Ponder Obama-Love" to describe as "the Black press" journalists who work in both the black and mainstream media. He launched a salvo at the National Association of Black Journalists, raising in a different context the question of authenticity.
Apparently relying on news reports, Ford wrote for BlackAgendaReport.com of a Saturday afternoon session at last week's NABJ convention with Valerie Jarrett, senior adviser to Obama. "The president 'has a genuine love for the Black community,' said Jarrett — and that was quite sufficient for many of the assembled Black journalists," Ford declared.
But the journalists in the room tell a different story. "Among the topics that NABJ members put before Valerie on Saturday were the pending health care decision, black churches' reaction to the president's gay marriage pronouncement, her plans should the president not get re-elected, and the generally coarse racial climate these days," one of them told Journal-isms privately.
Jarrett was asked "about the fact that, when it comes to the needs/concerns of the black community, the president puts distance between himself and black voters, and wears a mask of impartiality. Specifically, the main issue in question was black unemployment, which is still in the double digits on Obama's watch.
" . . . Was Mr. Ford in New Orleans? If so, where was HE when the questioning went down?"
Gromer Jeffers Jr., Dallas Morning News: Obama adviser Valerie Jarrett outlines split message on the economy
Matthew Vann, NABJ Monitor: For Black Journalists, a Homecoming: Some leaving mainstream for black-oriented media
DeWayne Wickham, USA Today: Enthusiasm of black vote key to White House
Curry's Passion Was Elsewhere, NBC News Chief Says
Asked why Ann Curry did not work out as a morning TV host, NBC News President Steve Capus "allowed that her weakness was convincingly presiding over morning TV staples such as cooking segments and celebrity interviews that make up a big chunk of the job," Marisa Guthrie reported Friday for the Hollywood Reporter.
" 'I think it was not where her real passion was,' he said. 'In her heart of hearts, I think she would admit that. I think her real passion is built around reporting on international stories. It's tough to convey a sincere interest in something if you don't possess it. We live in a HD world. Dan Rather used to say the camera never blinks. Well, this is an HD world now, and the camera picks up everything. And you could tell with her, you can tell with any anchor, whether they're into it or not. And I think we've now come up with a role that will play to her strengths.'
"Curry has accepted a new multiyear deal as international correspondent/anchor contributing to all NBC News broadcasts. She'll also appear on Today as anchor-at-large. Of course, many media observers questioned whether Curry had the right attributes and personality for the job when she inherited it from [Meredith] Vieira in June 2011. But Capus maintains that after 14 years on Today as the show's newsreader and fill-in host, 'she deserved a shot.' "
Guthrie added that as expected, "NBC News on Friday made a big bet on Savannah Guthrie, naming the former White House correspondent and chief legal analyst co-host of a franchise that brought in more than $600 million worth of advertising last year."
Meanwhile, Alessandra Stanley, writing in the New York Times about Curry's farewell," wrote falsely that "Today" showed a long, affectionate highlight reel of Curry, "from her first days in local news to her trip to the South Pole, where she planted the NBC flag. It included goofy moments clowning on the set, and also a tableau that seemed — under the circumstances — somewhat insensitive."
" I think there are a lot of sloppy examples of journalism these days," Capus told the Hollywood Reporter on Friday, Jordan Zakarin wrote in that publication. " 'When a television critic writes a critique of a program and then later admits she hasn't watched the television broadcast, that's bad journalism. That's not just a mistake.' "
The Poynter Institute's Steve Myers and Andrew Beaujon quoted Stanley as saying by email, "I watched the show on TV, but didn't tape it so I rewatched it online; the highlights reel was online, but was not shown by 'Today.' 
"In fact, the video that Stanley watched . . . was a highlight reel from when Curry was announced as co-anchor a year ago.
" . . . The Times has posted a correction to the story; Stanley said the correction would be amended to reflect that it was an old video. The story already had been corrected for two other errors. . . . Stanley has a history of accuracy issues."
David Bauder, Associated Press: Official: Guthrie In For Curry On 'Today'
Scott Collins, Los Angeles Times: Ann Curry's ouster from 'Today' is no quick fix for NBC
Michael Malone, Broadcasting & Cable: NBC Affiliates Chairman Salutes Shifting Curry
Joe Queenan, Wall Street Journal: Forget That 'Today' Star — Weep for Today
Taking the Buyout: "This Is My First Adult Breakup"
Some journalists share more of their personality than others when they write the inevitable farewell note. At the Washington Post, Stephen A. Crockett Jr., 36, deputy night side supervisor of newsroom editorial aides, sent this note to colleagues on Friday:
"It's my fault. I know it is. I didn't read the fine print, the part that said if we don't grow together then by default we grow apart. I took you for granted and I know that now. But I didn't cheat. I never loved the radio or television more than I loved you. And sure I hung out with the Internet but we didn't really do anything, just clicked around but nothing that bad.
"Point is I thought we were stronger. I thought we would always be together and I realize now that I was dreaming. Like it was when we met and my mother sat me down at the long dining room table that only company got to sit at and showed me the Mini Page. I was stuck.
I rode my bike to get you from the corner store. In high school when you weren't as cool as me I used to fold you real small and read you on the subway in squares. I was shallow back then. The Redskins weren't bad back then. [Michael] Wilbon and [Tony] Kornheiser were boss back then. I never thought I would get old enough to look back at a back then that included cheap gas prices and stories of us in the rain over my head because I didn't have an umbrella.
"I was tripping back then when I picked you up coming out of the barbershop and I was fresh like mint breath, I mean I was right and you were just starting to come around. You 'flyed' out a bit, went all color on me and I thought maybe your head got big but the point is I thought you would always be around and by be around I mean be with me.
"It's like the universe, I can imagine it 50,000 years from now I just can't imagine me not in it and maybe that is the point: I am going to miss you and this is my first adult breakup so forgive me if I'm not doing it right. I just wanted to say that I still believe in you and I am equally sad for us. I just wanted to say that I'll miss you and the us that could have been. I just wanted to say that when everyone is singing your praises and acting all proud of how you pulled it back together I will be smiling and cheering you on from afar saying I knew you back then.
"Asked his plans, how he came up with the concept for the note, and whether it was inspired by the rapper Common's classic "I Used To Love H.E.R.," Crockett told Journal-isms:
"In terms of plans, I'm actually finishing up my MA in creative writing at Johns Hopkins. My thesis adviser is Marita Golden and hopefully by the end of this year, I will have something published. Work wise, I'll still be doing stuff with The Root DC.
"I can't say that I was directly inspired by 'I Used To Love H.E.R.' but I am hip-hop. And so all of this lives in me. This was my first adult job and it was tough to walk away from. I just saw it more of a breakup with a paper I've loved since I was a boy. And more about how do you break up with something that you still love? It became an adult breakup, we're not breaking up because I hate you, we're breaking up and I still love you."
Everyday Health, Inc., the leading digital health company reaching 38 million consumers monthly, announced today that Ju-Don Roberts has been promoted to General Manager and Senior Vice President of Everyday Health. In her new role, she will oversee the web, mobile, social, video and product strategies for EverydayHealth.com," the company announced Thursday. Roberts, who was executive editor of Beliefnet and before that editorial leader of washingtonpost.com, joined the company in July 2011 as vice president and editor in chief, news and audience development. "She has been the driving force behind the brand's news strategy and the exponential growth in social media," the company said.
In New Orleans, "WWL anchor Sally-Ann Roberts is preparing to donate bone marrow to her sister, 'Good Morning America' anchor Robin Roberts, who was recently diagnosed with MDS," Merrill Knox reported Wednesday for TVSpy. "I am just amazed at the outpouring of affection everywhere I go. People say to me, 'Tell your sister I'm praying for her.' If I've heard that once, I've heard it 1,000 times in just the span of the news breaking about this. Just this past Sunday, I was at the National Association of Black Journalists gospel brunch and a woman came up to me and she told me, 'My 16-year-old son is an MDS survivor. He had a bone marrow transplant and he's doing well.' I just hugged her and thanked her for sharing."
"As the crowd counted down, Magic Johnson pulled a large silver lever jutting from a box labeled 'ASPiRE.' With that, his new cable network went live," Frazier Moore reported Wednesday for the Associated Press.
Newsweek "selected the top 'Opinionists,' who are apparently the 'best online writers at war with the obvious,' " Peter Hart reported Thursday for Fairness & Accuracy In Reporting. "The first thing you notice is that two of the five judges are Newsweek-affiliated columnists . . . The other obvious conclusion to draw from the list: White guys apparently do a lot of battling the obvious. The list of 10 consists of 9 white males; the exception to the rule is, unsurprisingly, Arianna Huffington."
"Launching today, June 29, 2012, Brooklyn Expression is a blog space created by some of the best and brightest writers of Generation Y," writer and activist Kevin Powell announced on Wednesday. "Sparked by their summer internship working with nationally acclaimed writer, speaker and activist Kevin Powell, the blog site www.brooklynexpression.wordpress.com is a creative haven where distinct opinions are made about current issues and events varying from an array of topics."
In Syria, "Three people were killed in a bomb attack today on the headquarters of the commercial pro-government television station Al-Ikhbariya TV in Drousha, south of Damascus, the official Syrian news agency SANA reported. The victims' identities and the exact circumstances of the attack were not known," Reporters Without Borders reported on Wednesday.
"Venezuela's Supreme Court yesterday ratified a fine of 9.3 million bolivars (2.162 million dollars) imposed by the radio and television regulator on the private television channel Globovisión.  In June last year, 30 people were killed in several riots at the El Rodeo jail, near Caracas. In reporting these critical events that shook Venezuelan's prison service and were widely deplored by many civil society organizations, how is Globovisión meant to have promoted criminal activity and provoked disturbances of the peace?"
Follow Richard Prince on Twitter.
Facebook users: "Like" "Richard Prince's Journal-isms" on Facebook.
Journal-isms is published on the site of the Maynard Institute for Journalism Education (www.mije.org). Reprinted on The Root by permission.