In case you didn't know, Coming to America is ... coming back. In fact, they're going full cheesy and titling it Coming 2 America.
Anyway.
In 2017, interests were piqued when it was announced Kenya Barris (black-ish) would be rewriting the script, originally penned by Barry Blaustein and David Sheffield, who wrote the 1988 original.
Eddie Murphy, who also had a writing credit in the original comedy, is also reportedly involved in the sequel's development and may also reprise his role as Prince Akeem. There's no official word yet on whether Murphy will take on his original lead role, let alone the tertiary roles of Randy Watson, Clarence and Saul.
G/O Media may get a commission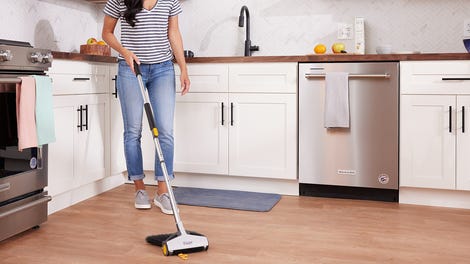 BOGO 50% Off
Flippr - BOGO 50% Off
Along with James Evans Sr. (damn, damn, damn!) and adult Kunta Kinte, Cleo McDowell is one of veteran actor John Amos' most notable roles. Now that the sequel is becoming a reality, TMZ reports the 79-year-old Amos wants to join in on the fun. You can't leave out the brainchild behind McDowell's!
Plus, he's remixing the Big Mick—not to be confused with the Big Mac, lest he gets sued by McDonald's. He told TMZ the newfangled McDowell's would likely sell zebra and hippo burgers.
So, TMZ (along with the rest of us, mentally) asked, "Can you even film a Coming to America sequel without Mr. McDowell?"
"It would be kind of egotistical for me to say 'No, it wouldn't be possible,' but in Hollywood, anything is possible!" Amos exclaimed. "But I'd like to think they're going to bring Mr. McDowell back if for no other reason just to show the continuation of the characters who were established the first time out."
Amos is hoping to sit down with Murphy and the writing team over lunch to discuss possibilities because the man behind McDowell's has some ideas for that ass.
Paramount Pictures also looks like they want to bring back oldies but goodies such as Arsenio Hall, James Earl Jones and Shari Headley.
Sexual Chocolate! (You know I couldn't depart without saying that, right? Right.)