He went on to get more mainstream fame than most of his peers, but, lest we forget, actor Jim Carrey made his bones on In Living Color, a white man in a sea of black comedic icons like David Alan Grier, the Wayans brothers, Tommy Davidson and Jamie Foxx.

Unlike the players in the NFL who work alongside black folks every day, Carrey's politics are, if not pro-black, certainly not anti-black. (And by the way, if you're doing nothing in the face of black oppression, or are making passes for racists like Donald Trump, you are anti-black, like those white players in the NFL who never stood alongside their teammates when they knelt during the national anthem.)
Carrey's Twitter feed is pretty amazing, honestly, not only for his insightful words, but because most of his posts are drawings that he has done himself.
His latest tweet, though, reads the NFL and its owners like a book. In light of its new policy that cuts (black) players' First Amendment rights off at the knees, Carrey calls out the league's corporate greed and hypocrisy, saying: "NFL — who exploits players for 3yrs then abandons them to a lifetime of pain — sided with a draft-dodging racist who uses fake patriotism to squash peaceful protest. Corporations shld rethink sponsoring moral cowardice before we start asking: whose side is Nationwide really on?"
G/O Media may get a commission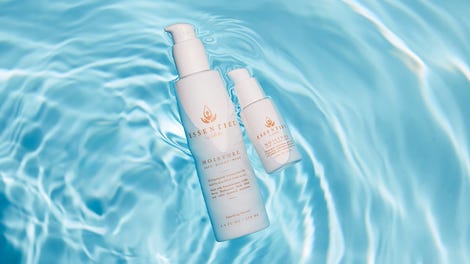 20% off
Essentiel by Adele
And ... scene! Jim Carrey just got a new follower in me.