Jhené Aiko is a divisive artist.
There are people like myself who are rather fond of her breezy brand of trap soul and others who consider it an anesthetic. But wherever you fall on the spectrum, the 31-year-old songbird returned Wednesday morning with "Triggered."
The subject matter is familiar territory. Aiko weaves an oscillating tale of lust, bitterness and woe, lamenting the fact that she can't stand the same nigga she wants to eat the booty like groceries.
But is the individual in question her most recent beau, rapper Big Sean?
Last month, she expressed her undying admiration for the "I Don't Fuck With You" recording artist in a beautifully transparent Instagram post.
"i love you beyond measure. even tho i get big mad and u trigger the fuck out of me. u make me feel," she wrote. "and i appreciate that."
G/O Media may get a commission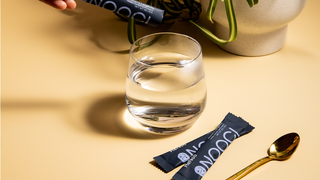 Aiko was yet to confirm if the G.O.O.D. Music alumnus is the inspiration behind the song, but based on the timing and use of the word "trigger" in the above post, internet sleuths are drawing their own conclusions.
Here's Aiko's explanation for the track:
Big Sean has yet to publicly comment on the song, but with there being two sides to every story, I'm sure both of their fans can't wait to hear his response.