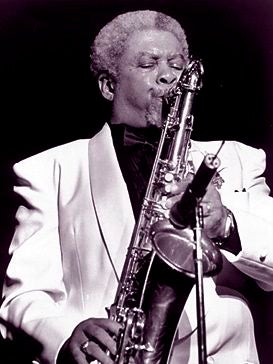 Black America Web is reporting that jazz master Frank Foster has died. The jazz saxophonist played with the Count Basie Orchestra and composed the band's hit "Shiny Stockings."
Foster was recognized in 2002 by the National Endowment for the Arts as a jazz master, the nation's highest jazz honor. In a statement expressing sadness at Foster's death, NEA Chairman Rocco Landesman called him "an extraordinary saxophonist, composer, arranger, bandleader and educator."

Landesman added, "We join many others in the jazz community and beyond in mourning his death while celebrating his life."

According to the NEA, Foster's many compositions included material for singers Sarah Vaughan and Frank Sinatra, as well as "Lake Placid Suite," a commissioned piece written for jazz orchestra for the 1980 Winter Olympics.
The Wilberforce University alum died Tuesday morning at his home in Chesapeake, Va., of complications from kidney failure, according to Cecilia Foster, his wife of 45 years. He was 82.
Read more at Black America Web.
In other news: Eric Holder: Texas School Suspensions 'Wake-Up Call.'
Like The Root on Facebook. Follow us on Twitter.