Janet Jackson didn't mean to provoke Instagram to unleash the fury of God on folks posting video clips of her concert on Instagram.
Yep, a few folks got their entire Instagram accounts suspended after posting lengthy clips of Jackson's Unbreakable tour, Rolling Stone reports. Others had their concert photos involuntarily removed from their accounts by Instagram. Jackson's legal team apparently complained that some of the content was infringing on Jackson's intellectual property rights, and Instagram responded swiftly.
After getting backlash from her fans, Jackson posted a note on Instagram saying that she's OK with short video clips featuring footage from her concert, but long ones pose a legal problem.
"I love and appreciate my fans. I want you to know that I enjoy watching the short video clips of how you are Burning It Up at the Unbreakable shows. Please keep posting them," Jackson said in her Instagram post. "My team is passionate about protecting the intellectual property we are creating for the tour and possible future projects. It was never their intention, acting on my behalf, to have social media accounts removed.
"Permitting the use of long clips does present a contractual problem for these projects," she continued. "I hope you understand. I trust the fans will use their short recordings for their own memories and to share on their social media networks of choice."
G/O Media may get a commission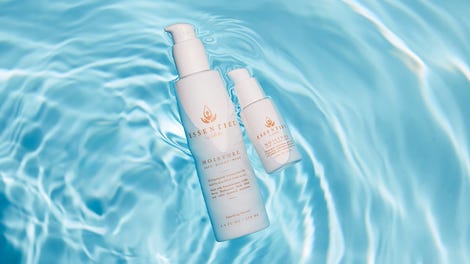 20% off
Essentiel by Adele
Jackson said that she asked her legal team to go easy on this matter moving forward. "I have asked my team to change their approach and allow you to engage socially with these videos. I know I wouldn't be here without the love I stand on."
Nice, Janet.
For more of black Twitter, check out The Chatterati on The Root and follow The Chatterati on Twitter.
Diana Ozemebhoya Eromosele is a staff writer at The Root and the founder and executive producer of Lectures to Beats, a Web series that features video interviews with scarily insightful people. Follow Lectures to Beats on Facebook and Twitter.