Did the man currently considered the king of streetwear just predict its demise? That's the ironic question hanging in Off-White-style quotes after comments made by the trendsetting label's founding designer, Virgil Abloh, now also the creative director of menswear for Louis Vuitton. In an interview with Dazed Digital published Tuesday, Abloh reflected on the last decade, which has seen the architect son of Ghanaian immigrants from Rockford, Ill., rise to the heights of luxury fashion.
Just this year, Abloh—who just a decade ago was interning at Fendi alongside friend and collaborator Kanye West—garnered his own retrospective in Chicago's Museum of Contemporary Art, an exhibition that included items from his first collection, Pyrex Vision, the high-end streetwear he's designed for his award-winning Off-White label and his multiple collaborations with Nike.
But as Abloh spoke with Dazed, he somewhat rejected the term "streetwear"—despite being perhaps its most prominent ambassador. "[A]s a designer, you get confronted with the term of your generation which you have no control over," he said. "From that frustration, I decided if 'streetwear' was gonna be the sign of the times I was gonna define it rather than be defined by it...it's been enjoyable to define the space that I would perceivably be put in. My motivation this whole time has been to represent for a generation—I'm still thinking about the kid that couldn't get into fashion shows," he added.
But though Abloh, a self-proclaimed "optimist" has in large part defined the aesthetic for the second half of this decade, when asked about the future of streetwear in the 2020s, he predicted we'll be looking to the past:
I would definitely say it's gonna die, you know? Like, its time will be up. In my mind, how many more t-shirts can we own, how many more hoodies, how many sneakers? I think that like we're gonna hit this like, really awesome state of expressing your knowledge and personal style with vintage—there are so many clothes that are cool that are in vintage shops and it's just about wearing them. I think that fashion is gonna go away from buying a box-fresh something; it'll be like, hey I'm gonna go into my archive.
G/O Media may get a commission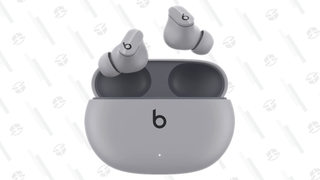 Granted, our "archives" look nothing like Abloh's, but should he be correct, it'll be interesting to see how not only fashion but streetwear-focused entities like Highsnobiety, Hypebeast and Dazed itself also evolve. Of course, the unspoken appeal of most streetwear isn't just style, but comfort—so, only time will tell.