I'm not sure if I qualify as a sneakerhead or not. Most people that come into my home and see my shoe collection would probably say that I am, but I follow several people on social media whose collection of shoes would look at mine, call it a bitch and then give it a wedgie. Now, comparing myself to sneaker addicts is probably not a great metric. I'm pretty sure that most people don't have thousands of pairs of sneakers (or hundreds, for that matter), so for the sake of this discussion, let's call me a sneakerhead.
What is a sneakerhead you ask?
According to most general definitions, a sneakerhead is, at his core, a sneaker enthusiast, with many engaging in the business of the resale market, particularly of exclusives. I've definitely sought out exclusives and have sold several pairs of deadstock (brand new, right out the box) shoes to other resellers or exclusive sneaker outlets.
One area of sneakerheaddom that comes up frequently, especially on sites with shoe-release dates (like my personal favorite, sneakernews.com) is the market for Jordans. And I have a confession to make: I am not much of a fan of Jordans, and to take that a step further, I actually don't like the Jordan IIIs at all. Put a pin in this.

Of the hundred-plus pairs of shoes that I have, I currently own six pairs of Jordans. I have two pairs of Jordan 1s, a pair of 6s, a pair of 8s, a pair of 10s, and a pair of 13s. My Jordans are the least interesting shoes I own. Hell, I have almost as many pairs of LeBrons as I do Jordans and I almost believe that outside of the James' household, that's not the case anywhere in America. No shade to LeBron, I love the 15s and 16s, but I almost never see people wearing LeBrons out, and you have to try not to see people wearing Jordans.
G/O Media may get a commission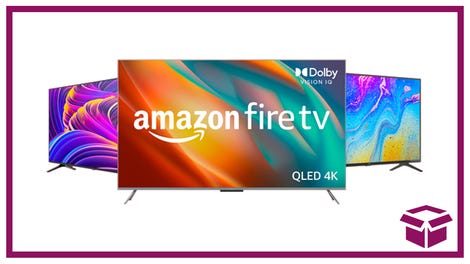 Ooh. stunning.
New Amazon Fire TVs
I bring up my lack of love for the Jordan IIIs because, well, on nearly EVERY. SINGLE. LIST that ranks Jordans, the IIIs are in the top 3 or 4, usually No. 2 after the 1s. Even folks who know nothing about Jordans often have the IIIs near the top (in this case, at No. 1). Apparently, they're some of the most aesthetically appealing Jordans to ever be released. Even VSB's own Damon Young is a huge fan of the Jordan IIIs.
And I don't get it. I don't like the way they're designed. They look too simple, which I imagine is part of the draw for many people. I've even tried to talk myself into them since I am the only person into sneakers who finds them to be un ... hot. The shoe that follows them in succession, the Jordan IV is, hands down, my favorite silhouette of the entire brand. And I love all of the versions of the shoes I have purchased.
Which makes me wonder, for the Jordan lovers and sneakerheads of the world (a group that probably has tremendous overlap), is it sacrilegious to be anti-IIIs? As esoteric as the question sounds, the truth is, Jordan brand sneakers are some of the best selling shoes on the planet, with only Adidas recently supplanting them at the top of the sales shoe chain, probably thanks largely to Kanye's Yeezy collection (Though I see that reign on top coming to an end; the only thing that made Yeezys so cool was the exclusivity. Kanye makes some ugly shoes; I have three pairs). And the IIIs are loved universally by sneakerheads and everyday shoe shoppers. They're beloved. And yet here I am.
While it sounds like a dumb question (on top of being esoteric), these things matter in the sneaker world. Certain shoes are super highly coveted and exclusive colorways and collaborations make shoes even more valuable and coveted. For instance, Nike's collaboration with Virgil Abloh's OFF-WHITE brand turned 2018 into the year of Virgil. I have four pairs of OFF-WHITES (shorthand for the Nike x OFF-WHITE collection), and they range anywhere on the resale market from $550 to $1,200. The Jordan III exclusives are always sought-after items. By everybody but me.
While not liking one of the most popular Jordans won't change my tax bracket or get me disinvited from sneaker conventions I already don't go to, I often wonder if my stance breaks some type of sneakerhead requirement. If I'm being honest, I don't think they'd even crack my top 10 Jordans. Basically, they're just aight, but not aight enough to make it into my collection.
You know what they say, three's a crowd! No? Bueller?
I'll see myself out.