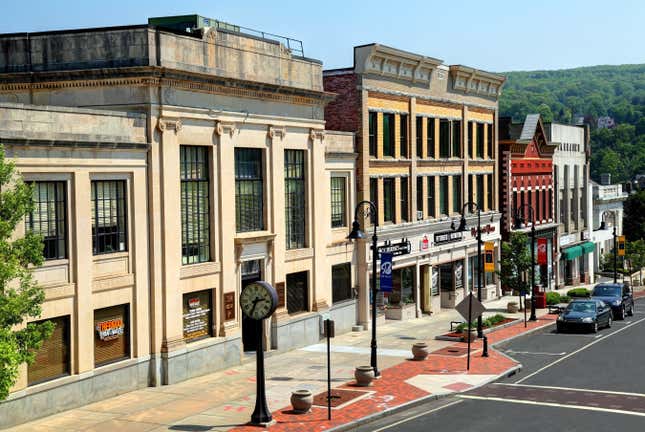 A Republican businessman and philanthropist in Connecticut is stepping down from two prominent non-governmental posts out after a series of racist social media posts were outed. Jim Albert resigned from the Bristol Rotary Club, an that organization plays an active role in the city's farmer's market, which in turn raises scholarship money for local students. But Albert's racist comments cast a dark shadow over all of that good work.

Comedian London Hughes Talks New Book, Parents Watching Her Very Sexual Comedy, & Beyoncé
According to the Hartford Courant, one particularly racist post from Albert on August 17 accused Black people of keeping themselves down.
"Whites can't fix black culture. The more blacks hate everything and everyone, including themselves, the farther behind they will get," he wrote.
To make matters worse, Albert's post came just days before an August 19 "Keep [Connecticut] White" rally in Bristol, according to an August 24 Facebook post by the city's police department.
Albert's remarks go back months, including an even more controversial April post accusing Black leaders of perpetuating crime and violence in their communities.

"It has been over 150 years since the last civil war and over 55 years since Johnson's great society. How has any of that helped the black community? All it has done is make millionaires of black leaders who work to keep the black community in fear, hate, division, crime, poverty, gangs, drugs, collapse of families, ghettos, welfare and plantation cities," he wrote.
This week, Bristol Mayor Jeffrey Caggiano posted a Facebook video confirming Albert's resignation, calling Albert's comments "very disturbing."
"After discussing the incident with the Rotarians, Jim Albert has resigned from the Rotary Club and will not be associated with the farmer's market moving forward," he said. "This is a family-friendly safe event, has been and will continue to be."
In a statement on their website, the Bristol Rotary Club confirmed Albert's resignation, saying he "expressed deep regret and remorse" for his posts. And of course, they made sure to distance themselves from his comments, writing:
"The racist filled comments in his post were forwarded to Rotary International as we recognize the possible negative impact this post may have on its organization. To be clear, Bristol Rotary and its membership condemn and reject in the strongest possible way Jim's Facebook post which is completely contrary to the mission and good works of our organization. To ensure the Bristol Rotary is not linked to his terrible mistake Jim Albert has submitted his letter of resignation, effective immediately."
If you're wondering, yes it's that Bristol which has served as the headquarters for ESPN, the biggest sports network in the country since it was founded almost exactly 44 years ago, in September 1979. Bristol is also has one other claim to infamy: it was also the hometown of the late, murderous New England Patriots star Aaron Hernandez.

Yeesh.