Illinois Republican Gov. Bruce Rauner announced Friday that he'll close a troubled youth detention center, a move being praised by juvenile-justice advocates, according to the Chicago Tribune.
Located in Kewanee, about 150 miles southwest of Chicago, the downstate facility houses mentally ill youths and those charged with sex crimes. The Tribune notes that about 43 percent of the roughly 260 males housed there were from Cook County.
Juvenile-justice advocates praised Rauner's decision, saying that money used to run the facility could be better spent on rehabilitative and preventive programs.
Agency spokesman Michael Theodore estimated that the closure could save more than $14 million this year if the detention center is shuttered by July 1; Theodore says the department plans to spend the money on other facilities. Theodore also said that the department plans to partner with groups like the John Howard Association, a prison watchdog group.
Monitors from John Howard said that they continually found the Kewanee center unable to meet the minimum standards of care or fix its long-term problems. As of March 2015, there were 11 unfilled positions, with one psychiatrist in charge of 83 offenders and an overwhelmed mental-health staff. The group argued that this was particularly problematic because the facility had unusually high numbers of juveniles on crisis or suicide watches.
G/O Media may get a commission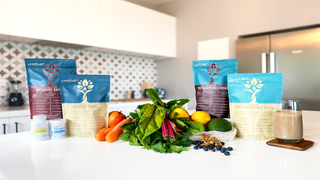 Theodore also played up aftercare, or its "version of parole." It involves specialists who work with young ex-offenders after their release, connecting them with local community organizations and other assistance that could keep them from getting sent back to prison.
"What we're hopeful about with closure of Kewanee is the resources freed up to be used to treat young people in communities," ACLU staff attorney Lindsay Miller told the Tribune.
Read more at the Chicago Tribune.