It's #BlackGirlMagic time (psych, it's always #BlackGirlMagic time), and today we are celebrating Ilia Calderón, who, on Nov. 8, became the first Afro-Latina to anchor a news desk at a major network in the United States, when she replaced María Elena Salinas on Noticiero Univision.
"It's a great responsibility knowing that I'm opening doors for other generations, not only for journalists, but for other girls and women who want to succeed at what they do," Calderón told People Chica of her new role alongside veteran journalist Jorge Ramos. "My commitment is not only to the Afro-Hispanic community, but to the Hispanic community in general."
As People Chica notes, the 45-year-old, Emmy-winning anchor is quite familiar with overcoming obstacles. She was raised in El Chocó, one of the poorest regions in Colombia, but had a loving mother who taught her that she was capable of anything.
"She was very proud to know that all the values she taught me are now bearing fruit, not only in me but in my sisters as well," the anchor said, noting that her new position with Univision (parent company of The Root) is "a triumph for the entire family."
And boy, if Calderón doesn't deserve it, who does? You may remember when she caught national attention earlier this year after she interviewed a Ku Klux Klan leader who called her a "nigger" and threatened to "burn" her.
G/O Media may get a commission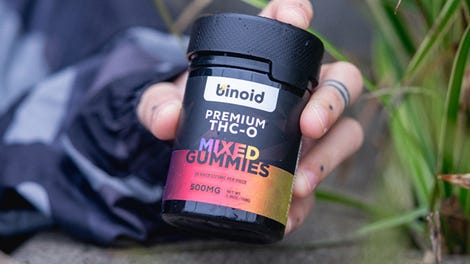 25% Off + Free Shipping
Binoid THC-O Gummies
Calderón remained professional and poised throughout the interview, showing the patience of a saint and a will of steel, two qualities that most likely got her where she is today.
Read more at People Chica.