When restaurateur and executive chef Alexander Smalls and his business partner Richard Parsons, former CEO of Time Warner and retired chairman of Citigroup, began scouting for spots in Harlem to fulfill their vision for fine dining and upscale entertainment about five years ago, they knew it would be an uphill battle.
After settling on the site of the landmark jazz joint Minton's Playhouse and a connected space on the corner of 118th and St. Nicholas Avenue, they spent years going through a political and regulatory maze and invested several million dollars before opening the Cecil restaurant and Minton's supper club last fall.
The Cecil has earned high praise in the press for its eclectic Afro-Asian menu, which centers on the food of the African Diaspora. "We were voted No. 1 by OpenTable out of 3,500 restaurants in ambience and overall customer experience," says the elegant Smalls, beaming with pride. "And that happened just three months in."
Parsons is a tall, salt-and-pepper-bearded man with a deep baritone voice. He moves with relaxed, behind-the-beat poise. "The Cecil is moving along very nicely," he says with effortless ease. "We have good, largely community-based, traffic. Minton's, though it's gotten great press and people love it when they get up there, is more of a destination restaurant. The price points are a little higher, and it relies on people from the surrounding communities to fill it up."  
To some, that's a problem. One musician not connected to the club sniped to me that the elderly house-band musicians were performing a conservative "Republican jazz," a reference to Parsons' political affiliation as a "Rockefeller Republican." (Others take the club's suit-jacket policy for men as a relic of a bygone era, and the relatively high prices as indications that the club isn't friendly to locals.)
G/O Media may get a commission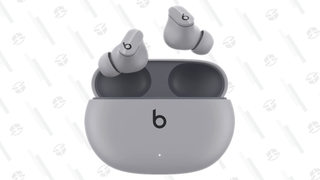 Smalls bristles and says, "Some feel we did not do it for Harlem people because there is this huge chorus who talk about how poor the people in Harlem are. It sells Harlem short to just dismiss it as a poor community. This bastardizing of so many ethnic communities is unfair, but it serves the purpose of those in power and political posturing for things to be looked at that way."
In the 1940s, Minton's was the home of the then-revolutionary form of music called bebop. The club has had several incarnations since and is considered a cultural shrine. Harlemites understandably have a sense of ownership and legacy identification with the place.
To understand why Parsons and Smalls transformed the old Minton's into a new plush spot of soulful sophistication, we'll need to look back 50 years.  
In 1964 a young Dick Parsons took his prom date to a jazz supper club in Manhattan on 52nd Street, the Hickory House, where Billy Taylor was swinging hard. "'This is the most grown-up thing and coolest thing I've ever done in my life,'" Parsons thought. "The jazz supper clubs back then were elegant exemplars of an age and a spirit that was still alive, back in '64, though they were on the way out."
Throughout his rise to the upper reaches of Fortune 500 corporate America, Parsons harbored a burning desire to one day open a jazz supper club like back in the day. "Now [jazz clubs] are mostly performing venues, not dining venues," Parsons says. "You're there to hear the headliner. … The small, intimate, elegant club where the food is just as good as the music doesn't exist anymore. So I always wanted to have a jazz supper club, a place like I remember back in the '60s, where I would take my wife to have dinner and listen to good, live music."
Parsons and his wife of 46 years, Laura Parsons, met Alexander Smalls more than 20 years ago as patrons of Smalls' first restaurant, Café Beulah. They lived nearby and were apparently drawn to Smalls' buoyant grace as well as his "Southern revival" spin on low-country cooking from Charleston and Beaufort, S.C., and the Gullah Islands.
"We're family," Smalls says of his relationship with the Parsons. Visual art and baking were passions he shared with Laura, whom her husband says is like the chief operating officer of the two restaurants. "We have a profoundly generous and affectionate friendship," Smalls continues. "Dick and I love to tell stories, love to eat, and we appreciate the finer things in life. … Unbeknownst to me for a while was that Dick had a passion for jazz and wanted to have a jazz club. For me, having been a professional opera singer prior to becoming a restaurateur, this was music to my ears—pardon the pun."
Smalls studied culinary arts in Italy and France and combined such training with his homegrown passion for cooking. The Cecil adds Asian and African Diaspora cuisine to his rich culinary repertoire; at Minton's he's focusing again on Southern revival with low-country notes, yet with an elevation of the "presentation and taste to a higher level of expression."
Smalls admits that the upscale frame of fine dining and jazz is exceptional. "We married jazz and fine dining. Miles Davis once said that Harlem was the most sophisticated place in New York. Look at the old photos of Harlem; you rarely find one without everyone in hats and suits and ties—elegant to perfection. So this notion that we have imposed a ritual of elegance by requiring jackets is preposterous. It's a disservice to what Minton's was."
They also honor the Minton's legacy by, as Parsons describes, "stretching boundaries and going in new directions," via a new Wednesday-night series presented by the Revive Music Group. Minton's started solely with a house band made up of members of the Jazz Foundation of America, for which Parsons serves as board chair. This new series brings a more contemporary flavor.
"The idea was always to have the young lions of jazz meet the old, to fulfill the legacy of what Minton's was about," says Smalls, "and to also fulfill the mission of becoming a first-rate house for performances."
He concludes: "Dick and I are so excited and honored. We take the responsibility of being the caretakers of this historic piece of the Harlem community very seriously … and want to be a beacon and a foundation for other aspiring people of color. All of that plays very significantly when we, as African-American men, participate in this way."
Greg Thomas is a cultural journalist and frequent contributor to The Root. Follow him on Twitter and Facebook.