Amandla Stenberg, 16, knows one or two things about racism and the entertainment industry. Several years ago, when Amandla was cast as Rue in the first installment of The Hunger Games, many people had issues with the fact that she's black, even though, in the book series, the character was clearly written as black. The racist die-hard Hunger Game fans reared their racist heads on social media and criticized the casting. But Amandla didn't let it faze her one bit.
Now an older and wiser teenager, Amandla is speaking out about a subject that's been gaining a lot of traction lately thanks to the likes of Iggy Azalea and Miley Cyrus.
In a project for her high school class that made its way to Tumblr, Amandla speaks out against white people who appropriate black culture. Her video, "Don't Cash Crop My Cornrows," has now gone viral, and rightfully so.
"In the 2010s, pop stars and icons adopted black culture as a way of being edgy and gaining attention," Amandla says. "In 2013, Miley Cyrus twerks and uses black women as props, and then in 2014, in one of her videos called 'This Is How We Do,' Katy Perry uses Ebonics and hand gestures and eats watermelons while wearing cornrows before cutting inexplicably to a picture of Aretha Franklin. So as you can see, cultural appropriation was rampant."
Amandla goes on to mention that when black people like Azealia Banks spoke out against culture vultures, everyone tried to dismiss and discredit her.
At the end of her video, Amandla asks a very wise question that pretty much sums up everything about those people who appropriate black culture: "I've been seeing this question a lot on social media, and I think it's really relevant: 'What would America be like if we loved black people as much as we love black culture?'"
G/O Media may get a commission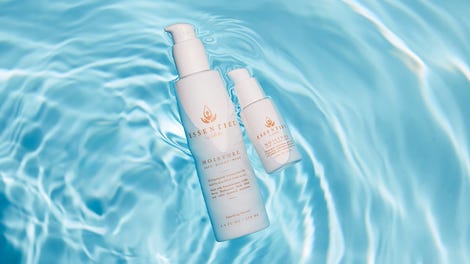 20% off
Essentiel by Adele
Amandla has proved to be wise beyond her years.