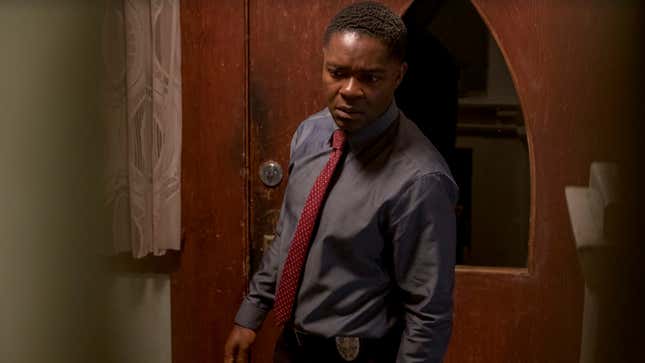 2019—man, what a year.

In the span of a few months, I not only lost my favorite aunt but one of my best friends to that cruel concept known as "mortality." Naturally, my first inclination was to pine after a hypothetical world where I could legit turn back time. What if I could go back and change it? What if I had done something differently that would have resulted in a different outcome?

Unfortunately, shit doesn't work like that. Still, that very desire is why films like Don't Let Go resonate. In fact, as soon as I saw the trailer I knew I, and anyone else who has lost a loved one, would be able to relate.

Per the synopsis:

In Don't Let Go, Detective Jack Radcliff (David Oyelowo) gets a shocking phone call from his recently-murdered niece, Ashley (Storm Reid). Working together across time, they race to solve her murder before it happens.
Written and directed by Jacob Estes, Don't Let Go stars Oyelowo, Reid, Mykelti Williamson, Brian Tyree Henry, Shinelle Azoroh, Byron Mann, April Grace, and Alfred Molina.

I recently hopped on the phone with the film's star, Oyelowo, to discuss how he tuned into his character, working with Reid, and, of course, I had to ask him how far he'd go if he was placed in the same situation. Would he go as far as Jack? The answer is yes. Yes, he would.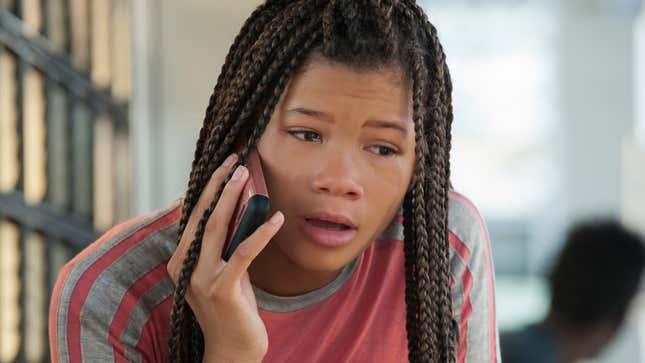 One thing I found interesting about Don't Let Go is that upon seeing the trailer, I assumed Oyelowo was portraying the father of Reid's character, when, in fact, he was portraying her uncle. To me, it added another layer and dynamic to Jack's motivation. For Oyelowo, finding that motivation was inspired by his reality.

"Being a father to four children and knowing what it feels like to be ready to do anything and everything I could do to protect them from any harm," Oyelowo noted. "But I actually lost my mom just a couple of months before shooting Don't Let Go."
"Thematically, it's something I could both understand from the protective point of view in relation to my character's feelings about his niece," he continued. "That thing of 'What would I do if I have a second chance with someone I loved or love,' I was living that, as well."

As someone who has worked with actors, I have the utmost respect for anyone who can dig deep and channel all of those emotions into a character while also tackling the emotions in their own personal lives. How do you "switch it off," especially concerning a scene that may be triggering?

"When I take on a role, I try to find the truth of what that is for the character and that, of course, means either drawing on life experience or having to entertain what it would be like—and that's any parent's worst nightmare," Oyelowo mused. "So, you don't want to be in that headspace for too long, but it's certainly something I have to entertain in relation to my children."

Along with the audience being able to relate to the concept, the film truly thrives because of Oyelowo and Reid's chemistry.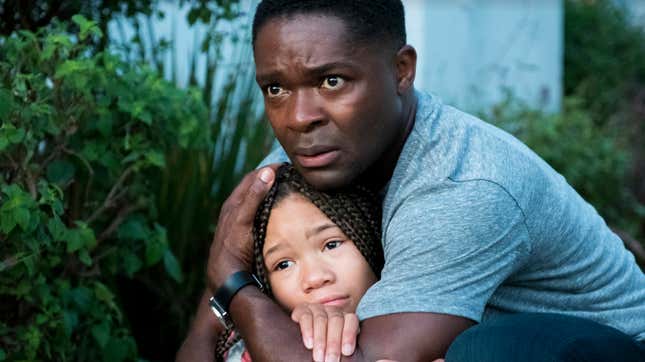 "The film lives or dies by virtue of how much the audience buys that relationship—the closeness and the tenderness of that relationship," Oyelowo explained. "We have very little screen time to establish it, but we knew it has to feel real and lived-in. So, we spent a fair bit of time together. We made sure we were always on set for the other person whenever they were doing their side of the conversation or their scenes. We just took every opportunity to be in each other's company so that the closeness that they have in the film feels really true."

Overall, Don't Let Go gives me a Black Mirror feel (it definitely reminded me of the "Be Right Back" episode) with a '90s whodunit spin. While I have mild critiques and questions about the plot twist (not so much the twist itself, but the motivation behind it), I am always glad to see black people leading a sci-fi film, as it is a world we haven't been afforded the opportunity to explore much. So yes, more stories like that, please.

And more David Oyelowo, too, as he has his hands busy—he directed a project titled The Water Man starring Lonnie Chavis, Rosario Dawson and Maria Bello (currently in post-production); he's on the brink of shooting the adaptation Good Morning, Midnight with George Clooney (which means we'll have another movie featuring a black man in space!); and he's starring in Come Away, a Peter Pan and Alice in Wonderland origin story mashup.

Before we parted via phone, Oyelowo did drop two more of his upcoming projects—Chaos Walking and Peter Rabbit 2. See? Booked and busy.

Don't Let Go is now playing in theaters.