It may not be the apology she asked for, but it is definitely an honor: Serena Williams has been asked to be one of the hosts of the 2019 Met Gala, alongside Harry Styles and Lady Gaga.
The theme? Camp. No, not that kind of camp, so don't expect to see tents and campfire chic. What other kind of camp is there, you ask? Well, according to Vogue, media home and host of the event, the theme was derived from writer and activist Susan Sontag's 1964 essay Notes on Camp, which brought her to broader recognition and stated that camp is, in short, "love of the unnatural: of artifice and exaggeration."
She then lays out a 58-point explanation on the topic that ends with:
"The ultimate Camp statement: it's good because it's awful ..."
So, more than 50 years later, what does camp look like now? Vogue offers some apt examples, like the on-the-nose labeled clothing of Virgil Abloh's Off-White, and we wouldn't be surprised to see the two team up again for the Gala. We'd also offer up as examples modern style icons such as Nicki Minaj or Tracee Ellis Ross, whose personality may not be camp, but whose willingness to be as playful with her fashion as with her characters certainly is. In fact, many of our more flamboyant icons over time have had a healthy dose of camp, including Tracee's mother, Diana Ross, Prince and Aretha Franklin.
Obviously, Williams' cohost, the ever shape-shifting Lady Gaga, is an expert on the topic, as likely is last year's co-host, Rihanna. But for the fashion-loving yet generally more conservative Williams, it'll be fun to see how she interprets the theme.
Our advice? Enlist a major celebrity stylist who'll know how to play with the theme, like Law Roach, the stylist and America's Next Top Model judge who did a glamorously campy take on Catholicism last year when he dressed Zendaya as Joan of Arc for the Gala. Other suggestions? Kollin Carter, who dresses Cardi B, one of the current queens of camp and Ty Hunter, whose years spent with Williams' friend Beyoncé have made him an expert in going over the top.
G/O Media may get a commission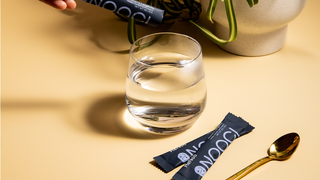 Or better yet, enlist Dapper Dan, whose decades-long usage of luxury logos to create urban silhouettes is a type of camp in and of itself. And with his partner Gucci on board as this year's Gala sponsor, it would be the perfect marriage of art, commerce and celebrity. Personally, I'm envisioning a catsuit of some sort.
Also, does this mean Williams can coax close friend Meghan, Duchess of Sussex, to the festivities? It's wishful thinking, but I think we'd all love to see how the royal budget plays out at the Met Gala.
At any rate, we can't wait to see what the first Monday in May brings (May 6, 2019, to be exact). But in the meantime, if your idea of camp still involves a tent, our lovely Serena can do that, too.