This weekend, kids all across the country knocked on doors, begging for candy and threatening neighbors with "tricks" in the tradition of the annual Halloween bullying tactic in which children extort sweets from hardworking adults.
Even though I only give out cough drops, bouillon cubes and throat lozenges (that's all I could find), I still love watching little people dress up in costumes. I bet you do, too.
Let this be a palate cleanser for the upcoming week. Bookmark this post, and when Donald Trump tweets something inappropriate and slightly racist tomorrow, stare at these pictures and mumble something about America.
Here are three future geniuses summoning the women of Hidden Figures:
G/O Media may get a commission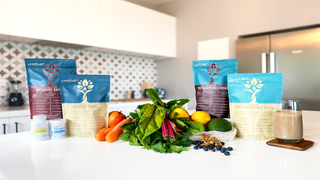 Here is some actual #BlackGirlMagic:

This costume was great, but maybe he's just like his father ... too bold:
He actually smelled what the Rock was cooking:
This kid would have won Halloween because it is the 15th anniversary of the movie Paid in Full ...
... but then this happened:
Even a double dose of Landon in awe:
By far the cutest cookie-eating lion, ever:
The niece of The Root's social media editor, Corey Townsend, wants to know what all the commotion is about:
And this kid's parents probably just didn't understand when they said, "Make sure your kids are safe on Halloween":