Looking to move to a new city to live or to set up a business? Consider a town where there's an HBCU.

Jabari Banks On A Potential Bel-Air Musical, Fresh Prince Cameos, & A Game of 'Which Aunt Viv?'
"I didn't realize that it wasn't normal for your barber to live next to your professor until I left Grambling [in Louisiana]," said Grambling State University President Richard Gallot Jr.
If there's anyone who can attest to the benefits of growing up in a city with an HBCU, it's Gallot. He grew up in Grambling (current population 5,000), where his father was the town barber and mayor. His mother chaired the university's history department. Gallot graduated from Grambling in 1987 and leveraged his HBCU degrees (also a Juris Doctor from Southern University in 1990) to become a state representative for the area in 2000 and state senator in 2012 before being installed as the 10th president of GSU in 2016.
"Growing up in the small city of Grambling, I got to see [the] Alvin Ailey dance troupe at the university, go to hip-hop concerts, and see nationally televised productions of our football team and marching band," Gallot added. "I couldn't imagine a better place to grow and raise a family."

G/O Media may get a commission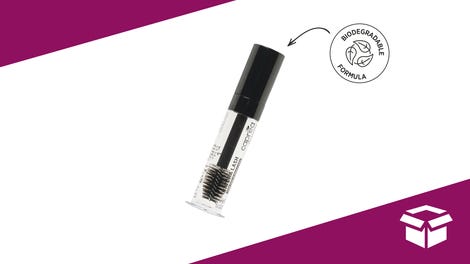 It's $8
20% Off Lash + Eyebrow Serum 2.0 - Caprea Beauty
Nevertheless, more people and companies are deciding to settle in much larger cities. After white flight, an extended retreat from cities after World War II, the migration back to urban areas over the last decade has been stimulating economic growth and technological innovation.
For instance, research from the think tank the Brookings Institution, where I am a Rubinstein fellow, found that big cities gained more people in the three-plus years after the 2010 census than in the entire previous decade.
Since then, a surge of innovation, information sharing and job creation has made cities more attractive for families and businesses alike. Urbanization, however, drives up housing costs, intensifies traffic congestion, creates more noise and can push out long-standing, low-income residents.

Yet for all the advantages that cities offer, many people—and companies—are looking for a balance. They want the conveniences and opportunities of a big city as well as the coziness of a suburb or small town. Some companies are helping to create what they're looking for in the suburbs.
"What's desired downtown is being transferred to suburban environments to attract a suburban workforce," said Scott Marshall, executive managing director for investor leasing at CBRE Group.

As business investors look for places to invest capital for future financial, social and technological returns and governments leverage tax policy, both should look at what small- and medium-sized majority-black cities have to offer. Investors should pay particular attention to cities that have an HBCU.
About half the nation's HBCUs reside in majority-black cities. Historically, black colleges and universities aren't only great places for people to get an education; they provide a foundation for population growth and economic development.

In a new study I authored for Brookings, I looked at the median black household income in all majority-black cities in the country and compared them with the nationwide median household income across all races. I divided the more than 1,200 majority-black cities in percentiles according to income, and color-coded the cities with an HBCU.
HBCUs stand out in the upper half of the income distribution of all black cities. An HBCU seems to increase incomes, though the presence of a black college isn't enough to push incomes above national averages. However, a case can certainly be made that HBCUs are competitive assets, especially for small- and medium-sized black cities.
Like other universities, HBCUs can leverage specialized-degree programs and students to support local economies. The difference is that companies today are looking to diversify their workforces. Why not meet black and brown students where they are concentrated? Clearly, you can't easily move a brick-and-mortar college to be close to an individual employer, but employers can set up shop near HBCUs.

In another new study commissioned by the United Negro College Fund, a nonprofit committed to increasing the total annual number of African-American college graduates, researchers found other economic benefits that help make the case for investing in cities with HBCUs.
For instance, they generate $14.8 billion annually, and their graduates fill 134,090 jobs. Their more than 50,000 graduates in 2014 can expect total earnings of $130 billion over their lifetimes, 56 percent more than those who didn't earn their college credentials, according to the study.

Even though tech companies admit they need to diversify their workforces, there is a narrative that small towns don't have the talent to fill positions. But consider those towns with HBCUs. Even though HBCUs make up just 3 percent of colleges and universities in the U.S., they account for 27 percent of African-American students with bachelor's degrees in STEM (science, technology, engineering or math) fields, according to the U.S. Department of Education.
Last year at the Bayou Classic, the annual football game between the Grambling State University Tigers and Southern University Jaguars, technology teams representing each of the six historically black colleges and universities in Louisiana competed for $20,000 in prize money to show who could create the best "piece of technology that assists in the economic recovery of small businesses affected by natural disaster," according to the Biz Tech Challenge press release.
The team from Grambling won the competition. But the stakes are so much higher than a football game or pitch competition.

"We can create a new economic development model in which HBCUs sit in the center of the plan," said Gallot. "The only thing stopping investors from seeing the potential of Grambling is the negative assumptions about black people, universities and cities."
In the neighboring town of Ruston, La., Louisiana Tech University, the Cyber Innovation Center and Louisiana Tech University formed a public-private partnership that has garnered millions of dollars in research funding.
Given the need for diversity in tech, we should see more of these kinds of partnerships between HBCUs and the tech world. However, I believe that the systemic devaluing of HBCUs and black cities stifles innovation and growth.
This month, a federal judge ruled in favor of Maryland's public HBCUs in their claim that as a group of colleges, they've been underfunded. Of the more than 100 majority-black cities where black median incomes exceed the national average among all races, about half of them are located in Maryland. Given the higher levels of prosperity in that state, the ruling gives Maryland an opportunity to invest more money in HBCUs that will have associated payoffs for black cities.

HBCUs are thought of as a historical good, a social benefit for the black community, but maybe we should think of them as today's economic assets, which, if developed, will reap benefits for us all.

This story was produced by the Hechinger Report, a nonprofit, independent news organization focused on inequality and innovation in education, in partnership with The Root.