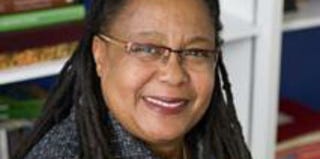 Evelynn Hammonds, the first African-American and first female dean of Harvard College, has announced that she will step down from her post on July 1, AtlantaBlackStar.com reports.
The news comes in the wake of a student-cheating scandal during which administrators searched the email accounts of resident deans for the source of leaks to the student paper about the investigation. Hammonds, however, says that her decision to resign is unrelated.
After Harvard disclosed last summer that more than 100 students were suspected of cheating on a take-home exam, many elements of the administrative board investigation, which was supposed to be confidential, were reported by The Crimson.

In March, the story broke that university administrators, looking for the source of the leaks, had searched through the Harvard email accounts of 16 resident deans without notifying them. Resident deans are junior faculty members who live in student houses and act as student advisers.

In her statement, Hammonds claimed that she wasn't stepping down because of the controversy.

"The email controversy was difficult, but it was not a motivating factor in my decision to step down as dean," she said.
Hammonds will be moving to Harvard's W.E.B. Du Bois Institute (where The Root's editor-in-chief, Henry Louis Gates Jr., is the director). There, she will study the impact of race and gender in scientific fields, topics that her scholarly work has focused on for years.
Read more at AtlantaBlackStar.com.