Looking at the success of Get Out, one would imagine that writer-director Jordan Peele knew what he was getting into when he started working on the project.
But according to Peele himself, that was not the case. The story for the now-iconic horror flick started out as a "fun project," something that he had wanted to see but that no one else was writing—so he took it upon himself.
"I didn't know it was ever going to get made," Peele explained as he was honored on Wednesday night at the African-American Film Critics Association Awards gala, according to the Hollywood Reporter. "I'd go home, smoke a little bit of weed and I would write. I would watch this movie in my head, this movie that I wish somebody would write for me to watch, and that was it." Peele's hit film now has him contending in three Oscar categories: best director, best original screenplay and best picture.
Peele said that things started to click when he wrote the sunken place scene where the main character, Chris (played by Daniel Kaluuya), is hypnotized by his girlfriend's mother (Catherine Keener).
"I knew that something scary needed to happen," he said. "I knew that in some ways my movie was an allegory for slavery. But I also I knew that at this point, the structure of the film, it needed to take us on a ride because it's the horror genre. I wrote this scene in a very vulnerable state. I put my worst fears out there and onto the page, and when I was finished writing that scene, the experience of writing this movie changed.
G/O Media may get a commission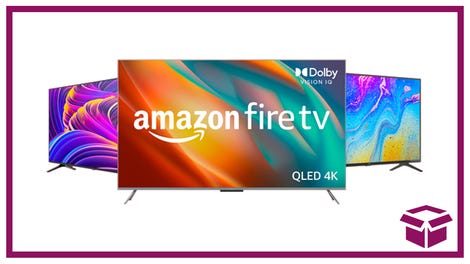 Ooh. stunning.
New Amazon Fire TVs
"I realized what this movie was about. I realized that slavery was not something of the past. The sunken place to me, shouted to me, that in today's time, in modern time, we have black men and women abducted and put in dark holes. We have our freedoms taken away … I realized at that point that there were people being locked up and taken out of the world and taken from their families for holding less weed than I was smoking while I was writing this movie," Peele added.

Indeed, the term "sunken place" resonated so widely that it began being used instantaneously in pop culture as almost the antithesis of being woke, or just to reference a system where, as Peele said, black people are pushed down to where their voices are either not heard or outright ignored.
The African-American Film Critics Association named Get Out best picture, and Peele was also given the Richard Wesley Award for best screenplay.