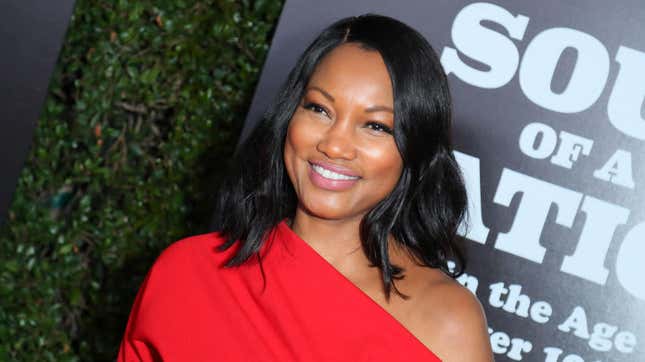 Looks like The Real Housewives of Beverly Hills is getting Fancy—for real.

With all the #BlackGirlMagic on The Real Housewives of Atlanta, many folks may not realize that such magic exists throughout the U.S. of A.—and would be perfectly suited for any number of the Housewives franchises.

But now it seems that somebody has recognized real, with news that actress and former model Garcelle Beauvais—perhaps best known for playing Fancy on The Jamie Foxx Show—is joining the cast of The Real Housewives of Beverly Hills, the show's network, Bravo, announced through its Daily Dish blog.
Yup, that's right. Not Atlanta, but Beverly Hills. 
And the move will make history: Beauvais will become the first black woman to join the Hollywood cast of the reality show franchise, as Entertainment Tonight reports. 
"I am excited and proud to be joining the cast of such a wildly popular and beloved show like The Real Housewives of Beverly Hills," Beauvais told the Daily Dish. "As the first African-American Housewife in the Beverly Hills franchise, I am honored and humbled by this awesome opportunity to exemplify the fact that Black Girl Magic lives and thrives in every zip code!"
No date has been given for the premiere of season 10 of RHOBH, E! News reports, so it's not clear exactly when fans will get to see Beauvais grace their TV screens.
But she'll soon be seen on the big screen next year as part of the cast of Coming 2 America, the highly anticipated sequel to Coming to America.
But as a reality-TV show wouldn't be a reality-TV show without its fair share of drama, the shenanigans that will ensue on RHOBH are sure to be many, and we're here for all of it.