He ain't just rich, bitch ... He's a winner.
This year, the John F. Kennedy Center for the Performing Arts will be presenting its 22nd Mark Twain Prize for American Humor and the honoree is none other than: Dave Chappelle.
Per the announcement press release:
The Mark Twain Prize for American Humor recognizes individuals who have had an impact on American society in ways similar to the distinguished 19th-century novelist and essayist Samuel Clemens, best known as Mark Twain. As a social commentator, satirist, and creator of characters, Clemens was a fearless observer of society, who startled many while delighting and informing many more with his uncompromising perspective on social injustice and personal folly.
"As America's largest stage for the arts, PBS is proud to continue our longstanding tradition of broadcasting The Mark Twain Prize to households across the country," Paula Kerger, PBS President and CEO, said in a press release. "We look forward to celebrating Dave Chappelle and his indelible contributions to American humor."
Along with the distinguished honor, Chappelle will receive a copy of an 1184 bronze portrait bust of Mark Twain, sculpted by Karl Gerhardt (1853–1940). He joins previous recipients and fellow comedic powerhouses such as Richard Pryor, Whoopi Goldberg, Bill Cosby (who had his honor rescinded in 2018), and Eddie Murphy.
G/O Media may get a commission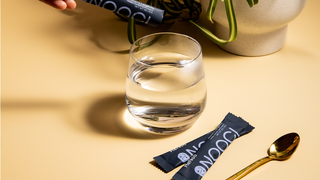 Chappelle reached critical acclaim with his Emmy-nominated Comedy Central hit, Chappelle's Show. Following an abrupt extended break, the 45-year-old turned heads when he made a major comeback in standup, landing a multi-special deal with Netflix in 2016. He also received an Emmy for his debut Saturday Night Live episode in 2017.

"Dave is the embodiment of Mark Twain's observation that 'against the assault of humor, nothing can stand.' For three decades, Dave has challenged us to see hot-button issues from his entirely original yet relatable perspective. Dave is a hometown hero here in Washington, D.C., where he grew up. We're so looking forward to welcoming him back home," Deborah F. Rutter, Kennedy Center President, stated.
Chappelle will be honored with the 22nd Annual Mark Twain Prize for American Humor at The John F. Kennedy for the Performing Arts, featuring a gala performance by fellow funny-ass folks in comedy on October 27, 2019. The event will be co-chaired by Tamia and Grant Hill. Ticketing information will be available at a later date, and sponsorship package opportunities are now available. For more info, head to kennedy-center.org. The program will broadcast on PBS January 6, 2020 at 9 p.m.